Forty percent of internet time remains 'buried': CMust
The latest Canadian Media Usage Study "unearths" untracked time spent online and examines the proliferation of connected devices.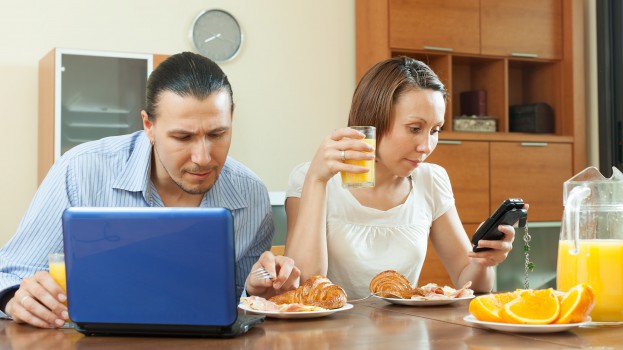 The author of the most recent Canadian Media Usage Study says it simply confirms the internet as today's "medium of record."
Rob Young,  SVP director of insights and analytics at PHD and the author of the IAB Canada-commissioned study released on Thursday, notes that even when using measurement tools available to gauge the reach of the internet (including only PC and non-video mobile access time), Canadians are spending more than 1,000 minutes per week, per capita with the medium. That lags behind TV (1,700 minutes) and radio (1,060). But Young estimates that when "unearthed" internet time – like mobile video or game consoles – is included, it totals more than 1,669 minutes.
If this time online was added to time spent with legacy media, it would all account for 11 hours per day, Young says, but that is explained by consumers increasingly consuming more than one media at once, such as watching TV while browsing or posting online.
The increasing online consumption is being fuelled by a proliferation of connected devices, Young adds, and that is challenging the industry's ability to measure it, since each new device requires changes to measurement methodology.
From smartphones (62% penetration among adults 18+ compared with 56% last year) to desktop and laptops (89% vs. 84% in 2013), tablets (42% over 31%), game consoles (flat at 46%),  over-the-top devices (28% vs 21%) and now, connected cars (which makes its first appearance in this year's study with 7% penetration among adults 18+) it is difficult for the industry to keep up. As a result, 40% of the time consumers spend with online media remains beyond the reach of today's measurement tools.
For instance, Young estimates that "pure play" – media available only online - alone accounts for 824 minutes of time spent per week, per capita. 
On the lower end of the scale is time spent with online spinoffs of legacy media, which accounts for 54 minutes per week. Young says that does not bode well for media cos efforts to digitize their legacy media products.
Young's numbers for unmeasured internet media come from aggregating various media usage sources to make "intelligent" estimations.
This is the first year the study examined cord cutting – the term used to describe consumers who are not accessing live TV via cable or direct to home devices – and it found 14% of the population falls in this realm.
Read Rob Young's take on the disconnect between time consumers are spending with internet video and advertiser's investment in the medium.