Why the TV focus for CraveTV?
Bell Media execs on why the new streamer is focusing solely on TV content, unlike its competitors Netflix Canada and the Rogers/Shaw joint venture shomi.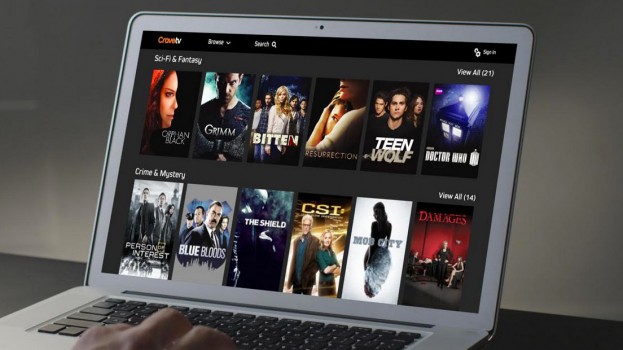 What do Canadian TV viewers want? Bell Media thinks it has answered the question keeping programmers and executives up at night with the launch of CraveTV, a new SVOD aimed at providing a slate of TV content to cord-havers for $4 a month.
Kevin Crull, president of Bell Media, says the company has brokered over 100 agreements with content providers to get the new SVOD off the ground. At launch it will have over 10,000 hours of programming, including HBO's entire off-air library as well as Seinfeld's entire run, Monty Python's Flying Circus and Star Trek.
So why focus on TV alone? Mike Cosentino, SVP of programming at CTV Networks, says the TV-centric strategy came from wanting to focus on one thing, and to keep with what the company already does well.
Targeting adults aged 18 to 49, Cosentino wants CraveTV to reach the nine million TV subscribers across Canada. As of the Dec. 11 launch subscribers of Eastlink, Optik TV, Bell Aliant FibreOP TV will have access to the service, with Northwestel and other CCSA members to follow.
CraveTV is meant to stretch the ways that Bell Media thinks about TV content, says Cosentino, adding Phil King is challenging the programming team to come up with new windowing strategies for all platforms.
It could also mean extra life for original series that end their broadcast run, Cosentino says. Like the industry has seen Netflix do, a series that has built a fan base through broadcast is an asset to SVOD services, which rely less on single-show viewership and more on building subscriber bases.
As for the company's "first-look" strategy for Canadian programming, Cosentino says his team is confident the strategy will build buzz and audiences for both platforms, not split the viewers.
At launch, 96% of the content on CraveTV is made up of episodic television (including the entire HBO off-air scripted series library), while about a third is seasons of shows that are currently on air. Exclusive "CraveTV originals" at launch are Deadbeat, Manhattan, and Bosch, which means the first-window goes to Crave, although the shows might eventually move to linear TV as well, confirms Cosentino.
Original productions are part of the roadmap and  potential projects are being considered, he adds.
There is the potential for advertising to be added to CraveTV, with Cosentino saying Bell Media doesn't want to be starting from square one if the SVOD space moves to a hybrid advertising-subscription model.
Crull adds he doesn't expect ads to become part of the service in the first year of operation, but notes that media plans in today's ecosystem are often accelerated.
If and when ads are added to the service, the IP nature of the device will allow CraveTV ads to target individuals with spots, he explains.
So, what does this mean for Bell Media?
In the short term, the introduction of products like shomi or CraveTV may slow cord-cutting, said Jordan Udaskin, VP of Toronto-based Digital Capital. Still, he notes that Bell and Rogers already have similar products to shomi and CraveTV through their TV everywhere apps and various free VOD channels.
"It's not really that innovative – it doesn't really give anyone that much extra value," said Udaskin.
However, the introduction of new SVOD services means the broadcasters can close more deals in the digital space and keep better control of the content available online.
"This is an opportunity for them to get those extra rights, so viewers can't switch to Netflix and get the same content," Udaskin said.
Shomi, which officially launched on Nov. 1, is currently available in beta to Shaw and Rogers internet and TV customers.
With files from Julianna Cummins