Canadian ad revenue to grow 3.4% in 2015: Magna Global
New reports from the media co and ZenithOptimedia put Canada slightly behind global growth for the coming year.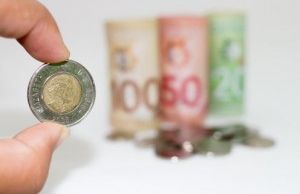 Canadian advertising revenue is expected to grow at a rate of 3.4% in 2015, down slightly from this year's anticipated 3.9% growth.
Those numbers come from Magna Global's latest forecast, which estimates that Canadian growth will lag behind global numbers, where ad revenue is expected to rise 4.8% in 2015. ZenithOptimedia's latest report forecasts similar global numbers, with ad spend growth of 5% expected in 2015 and 6% in 2016.
Digital media saw the most growth this year, with a jump of 15%, reaching $2.8 billion in spend for the year. Estimates are that spend on the platform will go up 13% in 2015. Market share for digital media in Canada reached 31% in 2014, with the country being one of 14 in the world where spend on the platform overtakes that on TV, according to Magna Global.
Growth in digital media was spurred by social media, which was up 64% for the year, and video, which was up 35%. Banner display spending was nearly flat for the year, going up only 3%.
Mobile ad spend will remain well behind media consumption on the platform into the coming year, according to ZenithOptimedia. This is partly because the majority of conventional display advertising doesn't work well on mobile, and also because a lack of cookies on the platform makes retargeting difficult.
The area of advertising that is succeeding on mobile is social media, with Facebook and Twitter capturing 33% of all adspend on the platform in 2014 following a restructuring of their operations.
Radio advertising is estimated to grow by 2.5% in 2014, with a similar forecast for 2015, according to Magna Global.
OOH media is expected to grow by 2% this year, and maintain those levels for 2015. Revenue for traditional ads have remained static, with growth coming from digital OOH formats.
TV advertising is estimated to grow by 1.5% in 2014, slightly less than expected. Magna Global reports that growth would have come in lower than that without the bump from the 2014 Sochi Winter Olympics. It forecasts growth for 2015 will come in at 1.6%, with Rogers Media's continuing NHL rights ownership driving advertising dollars and viewership towards specialty cable. Currently, conventional brings in approximately 60% of Canadian television ad revenue and specialty cable brings in 40%.
Newspaper ad revenue is forecasted to drop 5% by the end of 2015, with magazine ad sales dropping 2.5%. That downward trend is expected to continue into 2015, with newspaper ad sales dropping 7% and magazines dipping 2.2%. Magna Global notes that Canada's print sector has been more resilient against digital and TV competitors compared to the industry in the US, which saw print ad sales dip 9% in 2014.
Image courtesy of Shutterstock