OMAC president Caron to helm COMB
Rosanne Caron will head both organizations in the new year as current COMB president Karen Best steps down.
Rosanne Caron will be pulling double duty in the new year as president of two OOH organizations.
The Canadian Out-of-Home Measurement Bureau (COMB) announced on Wednesday that Karen Best is stepping down as president, with Caron, the current president of the Out-of-Home Marketing Association of Canada (OMAC), taking the helm on January 1.
Caron (pictured, right), who  has been president of OMAC since 2005, will lead both organizations.
"I can think of no other candidate so uniquely qualified to helm both OMAC and COMB and I am confident that the futures of both organizations are in great hands" said Luc Quétel, president, Astral Out-of-Home and chair of OMAC's Board.
Julie Myers, president of Zenith Media and chair of COMB's board, added that Caron's extensive research background, combined with her experience in OOH, gave her confidence that Caron will advance the organization's goals of setting "best-in-class industry stands for measurement of OOH advertising audiences in Canada."
Caron started her career at Mediacom (now OUTFRONT Media) as VP of marketing and research and was involved in the development of the first computerized "reach and frequency" model for Outdoor. She also previously served as a COMB board director and its chair of research.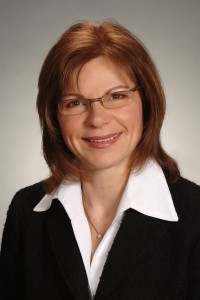 Best (pictured, left) joined the measurement bureau in 2009 as its first president. Previously she was VP, business development for the Radio Marketing Bureau.
She led COMB through a change in its measurement methodology that integrates new technology, and also was key in the development of a new audit system that automatically synchronizes COMB data with that of approved OOH companies to generate campaigns and proof-of-performance reports. Initially the audit was planned for 2014 but was pushed back to launch in the new year.