Programmatic video is just hitting its stride: Jeffrey
Next year will see an increase in programmatic buying and fraud exposure online, says Brad Jeffrey, platform services manager at Index Exchange.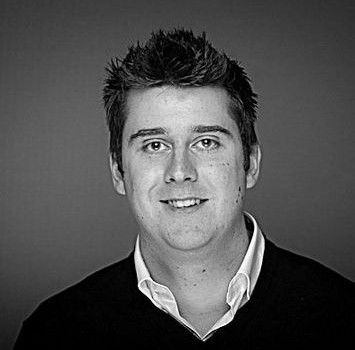 As one year closes and another one begins to rev up, MiC is asking industry leaders to look back on the events that changed their business in 2014 and predict the trends that will shape it in 2015. Next up is Brad Jeffrey, platform services manager at Index Exchange.
What 2014 event or trend had the biggest impact on your business?
Without a doubt, private marketplaces that are enabled programmatically on behalf of our publishers via the deal ID protocol. We've seen a substantial shift in how real time bidding budgets are being spent by many of our Canadian publishers this year. I think both buyers and sellers see the value in establishing and maintaining direct one-to-one relationships.
As more dollars shift to RTB and inventory quality continues to present challenges within the industry, the importance of one-to-one relationships has never been stronger in our ecosystem.
What buzzword should stay in 2014?
"The year of mobile" – I don't think there was an industry event I attended this year where that joke wasn't made. Hopefully we can finally lay to rest the year of mobile, whatever year it was.
How has your team changed the most in the past year?
The biggest change has been the sheer growth of the team. As programmatic continues to represent more and more meaningful budget for publishers, their needs are increasing. In order to help meet the growing needs of our publisher clients, we've made a big push this year in growing our publisher-facing department. We've more than doubled in size since January and added roles within a new division of the company, such as exchange analysts who dive deep into the bid-level data across our exchange and create custom-pricing strategies for publishers to maximize revenue.
What are the top things those in the Canadian media business need to be paying attention to as we head into 2015?
Programmatic – it is here to stay: The buying model is going to represent an increasingly large share of media dollars in Canada for not only 2015 but years to come. The way media is being acquired is fundamentally changing.
Fraud: It's real and it's a problem for as long as we allow it to be. I think the industry trade associations are all working with their respective membership bases on action plans to stamp it out of the market. I hope 2015 will be the year we reverse its growth so that we can start moving on to more interesting topics.
Programmatic video is poised for an even bigger break-out year: At present, most publishers are selling out their video assets through direct sales so there is rarely any inventory left to be monetized through an exchange, but technology is providing a solution to that problem. Now publishers can make that sold-out video media accessible to programmatic, which has enabled programmatic to "bid up" the price of media.
One of the reasons this is important to publishers is because it will allow them to take advantage of spikes in volume. For example, if there is a major news story, that will trigger a spike in volume which could fulfill directly sold campaign impression goals. Having a video programmatic solution in place can help publishers monetize those sudden or unexpected surges in traffic.
What is your prediction for the trend that will shape the media business in 2015?
Fraud continues to be a hot topic in the online ad ecosystem. While I don't think ad fraud will ever be 100% prevented – just like credit card fraud or identity fraud – I predict that the industry will take a major step in reducing the percentage of media dollars lost to it in the year ahead.