Kotex doubles down on vampy web series Carmilla
The second season of the web series, which is financed by Kotex, will be expanded to include a 36-ep scripted series and 12-part branded content series.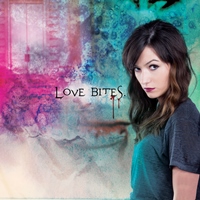 The U by Kotex branded content project Carmilla is going to a second season with a renewed commitment from the feminine hygiene products brand.
Produced by Smokebomb Entertainment and shift2, the second season of Carmilla will include 36 new scripted episodes that will appear on the VervegirlTV YouTube channel, along with a separate 12-part branded content series. The series is fully financed by Kotex.
For the first season of Carmilla, the producers created five separate, one-off branded videos to accompany the series, featuring stars of the show discussing topics related to the content and product, like "Do vampires get their periods?"
The videos from Kotex were integrated into the show's Tumblr feed and Twitter accounts for the characters. For season two, the 12-episode branded series will have a cohesive, separate storyline from the 36-episode Carmilla series, said Kaaren Whitney-Vernon, CEO of digital agency shift2.
"We want to take those one-off videos we did in the past and actually create a story for the brand," Whitney-Vernon told Playback Daily.
New episodes of the series are slated to premiere in March.
The first season of Carmilla, which also appeared on VervegirlTV, generated 17 million minutes of watch time and picked up 7.5 million views on YouTube since its launch in August 2014, according to information provided by Smokebomb and shift2. More than 39,000 unique users engaged with the series in some way through Facebook and Twitter. Of those users, 83% were female, with almost two-thirds falling into the 18-24 demographic.
Carmilla is produced by Steph Ouaknine and Jay Bennett of Smokebomb Entertainment and executive produced by U By Kotex and Geometry Global (which is U By Kotex's brand activation agency). The series is co-created by Smokebomb Entertainment and Jordan Hall.  Spencer Maybee serves as director.