Vision7 sold to BlueFocus for $210 million
Mill Road has confirmed the sale of the holding co, which owns Cossette, to the Beijing-based marketing and communication firm.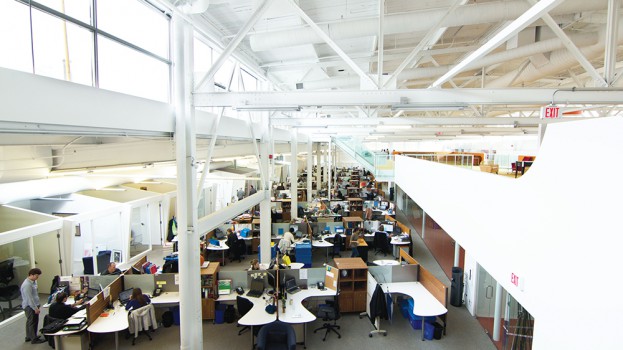 After confirming this summer that it was looking to offload Vision7, private equity fund Mill Road Capital has announced the sale of the holding co to China-based BlueFocus.
The sale, which was finalized over the weekend, includes all of Vision7′s shops, including Cossette, Citizen Relations and Dare. The deal is set at $210 million for all North American assets. Shops in the U.K., including Dare, Elvis and Identica, were not included in the sale, says Brett Marchand, Vision7 and Cossette CEO, and will be spun out to run independently.
Headquartered in Beijing, BlueFocus is a communication and marketing group with more than 3,500 employees globally. It works with brands including L'Oreal, Pepsi and Wrigley. The shop started as a PR firm before spinning out its services into more traditional marketing and communication offerings.
"BlueFocus emerged from the sale as the best partner that most closely aligned with our growth plans…as well as our strategy to expand and grow in digital, CRM and other key technology sectors such as mobile," says Marchand.
A key focus for the sale was to help grow the Cossette and Citizen Relations brands. Marchand says they're eyeing more North American expansion for Cossette (to complement the Chicago office opened earlier this year on the heels of the McDonald's win in that city), while Citizen – which already has an office in the U.K. – is poised to open more shops globally. BlueFocus came out as the best partner for that growth – especially since the Chinese market emerged as a leading frontier for Vision7.
Senior execs will significantly increase their ownership stake in the company as a result of this sale. Marchand says this was a key factor in the decision to go with Blue Focus. "From day one, they said they wanted management to own [the agency] and not a lot of other bidders were talking about that frankly."
Dozens of companies made their interest in the holding company known when the assets first went up for sale, he says, and multiple bidders came forward.
Top executives will remain in their respective leadership roles, and Vision7 will continue to be based out of Quebec City. Marchand says there are no immediate plans for layoffs or restructuring, and that the acquisition will likely lead to growth opportunities instead. He says there were no client conflicts.
More to come.