Mobile before desktop for brands in 2015: Hall
Next year will be the tipping point for brands on mobile, says Deborah Hall, CEO at Performance Content Group.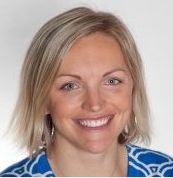 As one year closes and another one begins to rev up, MiC is asking industry leaders to look back on the events that changed their business in 2014, and predict the trends that will shape it in 2015. Next up is Deborah Hall, CEO at Performance Content Group.
What 2014 event or trend had the biggest impact on your business?
Festival of Media in Rome was a big turning point for us. The biggest trend there was programmatic buying. Programmatic buying shifted our focus as marketers continue to look for insights and audience intelligence in data collection and aggregation. We see a big opportunity now that all is organized to take data insights, visualization and data literacy to the next level.

What buzzword should stay in 2015?
"Always On" is a buzzword that will stay in 2015 and beyond. As consumers continue to be more and more connected through a variety of devices, marketers need to continue to intercept them at the key inflection points where they have brand opportunities. "Always-On" is a key strategy in making this happen, but it is doing it in a scalable way that is the challenge.
How has your team changed the most in the past year?
We see an opportunity for marketers to interact with data in new and inventive ways that don't have to be complicated or time-intensive.  The biggest transition for our company this year was going from being a start-up to building a global company with its headquarters in Toronto. Canadians should be proud of all the resources and talent we have to start great global IP and technology companies.
What are the top three things those in the Canadian media business need to be paying attention to as we head into 2015?
1. 2015 is the year that the mobile tipping point will happen for many brands (where the number of mobile searches eclipse the number of desktop searches).  Many marketers are in touch with this reality for their brand, but mobile still has room to grow with these consumer usage patterns.
2. Data and programmatic opportunities:  Many media companies and marketers have spent time and money investing in the realm of programmatic, whether it is testing various platforms or investing in data management. 2015 will see those that have invested continue to test, learn and shift strategies to get the most performance out of their data-driven marketing strategies.  This will also be a year of transparency and education in the programmatic space, where the market is going to catch up and educate itself on the more finite details of programmatic, hopefully taking away some of the confusion the space currently experiences.
3. Connected devices and consumers: As more devices and people become connected through the internet of things, mobile and wearable technologies,  there are tremendous content and messaging opportunities. Marketers need to start to think about how almost anything can be "smart" and poses an opportunity to message consumers. The more innovative marketers are rethinking the consumer journey process and digitizing the key trigger points to provide the rational and emotional proof points to drive brand engagement.
What is your prediction for the trend that will shape the media business in 2015?
The biggest trend that will shape the media business in 2015 is data-driven segmentation and data literacy.
Most media briefs today start with one or two demographic segments with some psychographics, often informed by some primary research or other surveys.  This is changing and becoming much more efficient as media companies take a data-driven approach to their planning process and rethink how they segment consumers. This more finite focus will transform how and where brands will engage with their audiences and how marketers use and implement data in new ways. The challenge is data literacy, which is an area that media organizations have an opportunity to invest in translating data and insights into decisions for brands and marketers.