Digital media spend will flatten in 2015: Oakes
The president of Mediaocean Canada, Wally Oakes, says paper-based processes will slow down digital growth in the coming year.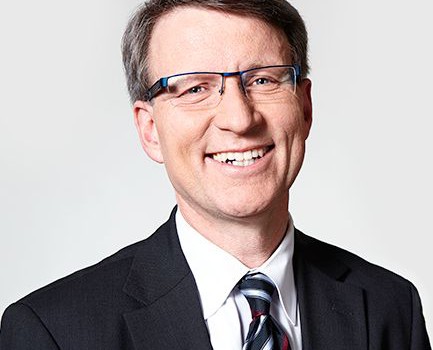 As one year closes and another one begins to rev up, MiC is asking industry leaders to look back on the events that changed their business in 2014 and predict the trends that will shape it in 2015. Next up is Wally Oakes, president, Mediaocean Canada.
What 2014 event or trend had the biggest impact on your business?
It's a very tricky thing to balance, but it's not coincidental that 2015 ad spend growth projections are lower for Canada by comparison to global projections. Over 75% of the $5.3 billion in Canadian media spend processed by Mediaocean this year was for linear media, where much of the business – both media and agency side – remains entrenched in legacy business processes. Widespread adoption of eContracts was a huge step forward for linear TV this year, but there was an ongoing struggle in general to get media companies – linear and digital – to explore other opportunities to improve business processes. Advertisers will continue to spend the vast majority of their ad budgets here for the foreseeable future.
What buzzword should stay in 2014?
Buzzwords and acronyms harm when they confuse more than inform, and working to cut down on this confusion is essential to long-term health and growth of the Canadian media industry. That being said, I do think the phrase "automated guaranteed buying" (also known as programmatic direct) will come to the fore in 2015.
How has your team changed the most in the past year?
Without a doubt my answer would be: digital, digital, digital.  If they weren't already trained to do so, our Canadian staff went through extensive training for Prisma, Mediaocean's digital advertising management platform.
What are the top 3 things those in the Canadian media business need to be paying attention to as we head into 2015?
The first is attracting top talent to the media business in Canada.  We've heard management in Canadian media companies and agencies frequently mention the struggle to attract the best and brightest to the business. I think this problem could be greatly improved by focusing efforts on decreasing the manual, tedious processes employees face. This requires media companies to invest in, and agencies to embrace, technologies that are available today and can dramatically improve processes for their people. Technology leadership will become a much bigger differentiator; winners on both sides will be those that support and leverage technology the most.
The second is the continued attention advertisers are paying to what they are getting for their advertising spend. This trend is not going away. Media companies and agencies are going to be held accountable and need to be ready for that.
Last, the cost of doing business with a specific medium, or media supplier(s), will become a much bigger factor in the allocation of spend, all things being equal, as agencies continue to face financial pressure from advertisers.
Suppliers that don't invest in process improvement will fall further behind.
What is your prediction for the trend that will shape the media industry in 2015?
The growth rate in digital media spend will continue to flatten. The inability for agencies and advertisers to increase digital spend because of so many manual, paper-based processes will contribute to this. The corollary to this is that attention to opportunities to leverage automation will increase dramatically. Electronic invoicing for digital media is right around the corner, which will deliver big benefits to business if publishers work with agencies to ensure their processes are aligned. In a similar vein, we're going to hear a lot more about automated guaranteed buying in the Canadian marketplace – and not just for digital media. All of this is in support of moving people's efforts away from paper-shuffling and on to the most valuable side of the business – helping advertisers blow consumers away with brilliant marketing.