Say good-bye to traditional media in 2015: Nikolaou
Bessy Nikolaou, digital strategist at Halifax-based Time and Space Media, on her agency's predictions for the next 12 months.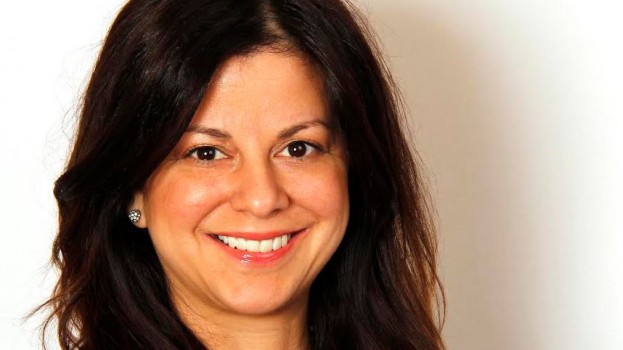 As one year closes and another one begins to rev up, MiC is asking industry leaders to look back on the events that changed their business in 2014 and predict the trends that will shape it in 2015. Next up is Bessy Nikolaou, digital strategist at Halifax-based Time and Space Media.
What 2014 event or trend had the biggest impact on your business?
Data and analytics are changing ours, and everyone's world. We now have the technology to measure ROI on advertising dollars in a meaningful way and that makes our clients really happy as they are able to defend their budgets up the line. This is truly the collision of media and technology, and it's a fantastic time to be in this business.
How has your team changed the most in the past year?
Digital continues to disrupt in a wonderful way, creating opportunities and blurring the lines between media channels. For this reason, we have adopted a philosophy of co-learning throughout the organization (no more traditional and digital silos), and we are committed to creating and maintaining subject matter expertise in all areas. Most importantly, we're training every member of the organization in digital analytics, an adventure that has the entire team engaged and excited for what 2015 and beyond will bring.
What buzzword should stay in 2014?
We're not big fans of buzzwords, and would love to see "traditional" media go the way of the dodo.
What are the top three things those in the Canadian media business need to be paying attention to as we head into 2015?
1. Media effectiveness: Media campaigns will continue to be more data-driven and hyper-targeted. From first-party to third-party data sets, marketers will continue to leverage audience data – to reach quality audiences – and analytics data to test, learn and optimize toward audiences, channels and creative to drive desired actions. We also believe that there will be an increased emphasis on finding the "best" data. And as businesses are increasingly demanding measurement and ROI (and rightly so), digital measurement models will be the norm, allowing agencies and marketers to determine what success looks like and set the KPIs upfront.
2. Skills development and attracting new talent: With the ever-changing digital landscape, agencies will have to invest heavily in ongoing skills development, evolving talent and digital capabilities. It's a brave new world, and evolving skill sets are required to manage, leverage and interpret data and new media technologies available to us. Attracting the right talent will be pivotal in 2015 as the industry clamours to scoop up data analysts and data story-tellers to serve the needs of its clients – there's a limited pool in extremely high demand.
3. The "always on" consumer: We're racing to keep pace with the "always on" consumer.  Now, more than ever, brands need to be present and relevant at every media touchpoint in the consumer journey. The "always on" consumer has high expectations and our job will be to ensure we help our clients deliver on those experiences, on the right devices, at the right time.
What is your prediction for the trend that will shape the media business in 2015?
Businesses will become more focused on collecting data on its audiences, and owning that data. Data collection strategies will become the norm. Brands are looking to shift their reliance on third-party data providers (social, Google and the BlueKai's of the world) to driving quality and qualified audiences to their owned assets, where amassing insight and intel on its core audiences will help to create more effective business and marketing strategies.