Go native to dodge adblockers
Did you know adblockers are the most downloaded web browser plugin? Martine Desjardins, EVP of web, publishing and content at Newad on whether marketers should be hitting the panic button.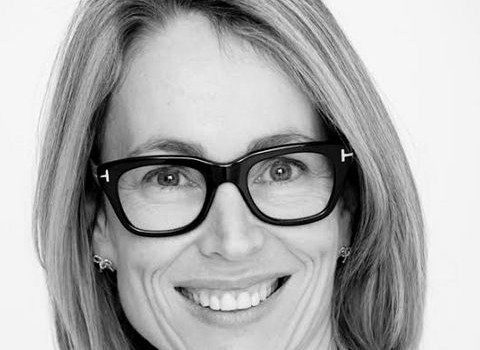 By Martine Desjardins
Do you know the most downloaded web browser plugin of all time? If you answered AdBlock or one of its clones, congratulations, you're familiar with one of the advertising industry's most troubling realities, adblocking.
The role of a plugin like AdBlock is to prevent the display of online ads at the source. Goodbye banners, pop-up ads, pre-roll video ads, interstitial pages, and sponsored content on Facebook. All of these become invisible to internet users. These plugins feed on lists that contain names of ad servers, which is constantly updated by an internet community that's on the lookout for more names and ready to counter any attempt to evade adblocking.
Is it a rare phenomenon? No. Such extensions have already been downloaded more than 300 million times. And these numbers are rising each day, as are the number of extensions available.
We compared our data on adblocking (collected from sites we own like Nightlife.ca, Dose.ca and TPLmoms.com) to those of PageFair – a Dublin-based company that produces analytics tools for website owners to measure how many visitors are blocking ads. It turns out that our numbers representing the Canadian market are fairly close to theirs, which show that more than 23% of internet browsing sessions use adblocking , and that usage is growing by more than 43% each year. Adblocking plugins are installed on 36% of laptops and 5% of mobile phones today globally.
In other words, if your media placement strategy stops at banners, many people are no longer seeing your online ads or campaigns.
A first reaction from agencies might be to downplay the problem: "At the end of the day, it's not that big of a deal because we're still able to deliver impressions to our customers." The question then becomes: If impressions are being delivered, are they being delivered to the right people? Advertisers may be content with delivering impressions, but suppose they want to target more tech-savvy users (who are more likely to install ad-blocking tech than the less savvy). Impressions would very likely be delivered, but to less qualified consumers. A nuance that could be worth billions.
But should we be hitting the panic button? Maybe. If the trend towards adblocking continues, expect increased adoption by 18-to-34 year-olds. Those young professionals and students are media literate and tech savvy, and they have profiles that correspond to the ones many advertisers are trying precisely – if not desperately – to reach.
Content marketing: fighting off the headache
The accumulation of intrusive ads online is the main reason people install adblocking extensions. The catch? Once installed, the plugin is unable to differentiate between intrusive and non-intrusive ads. Everything gets blocked. Ads deemed the most annoying include pre-roll videos that postpone the start of video content, interstitial pages that display before articles and automatic ads that grow bigger or emit sound without user interaction.
Online advertising budgets will not be decreasing any time soon. The challenge lies in reconciling that reality with the contagious subscription to adblocking. Trying to force the display of banners in spite of AdBlock is a waste of time. Rather, a greater portion of online investments will have to be made in AdBlock-friendly products.
One solution is to exploit a branch of native advertising. That is, work with advertisers to create intelligent, relevant, thought out, written, and targeted content that can be integrated into the user experience. This approach lets brands communicate in a way that is more enriching and gratifying in the eyes of consumers.
The internet is now a traditional mass media. Hence the importance of integrating other media into the mix that targets youth, as well as intelligent and relevant online brand content that is sure to reach the more-resistant target audience.
Martine Desjardins is the EVP of web, publishing and content at Newad