Toronto Star plans hiring spree for tablet edition
A mix of journalists and designers will come on board as the paper prepares for a fall 2015 launch.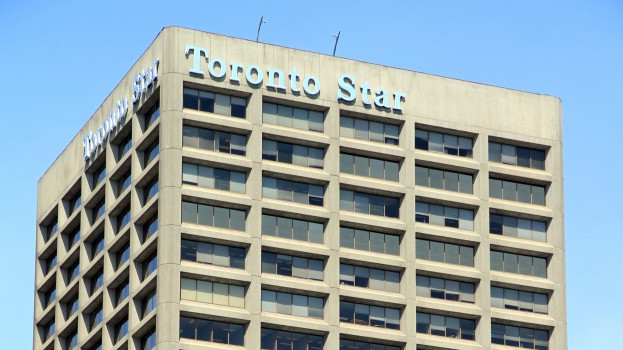 The print industry is getting some positive news  to start the year. The Toronto Star says it plans to hire about 60 employees over the next few months as it ramps up its tablet edition.
Star spokesman Bob Hepburn said the new hires will be a mix of journalists and designers. Already, the Star has begun interviewing for a production and design manager for the tablet, which it plans to launch in the fall.
"The tablet will be a major initiative for us" Hepburn says. "It's an additional product along with our print edition, existing website and mobile devices and we look at it as a major investment."
The Star announced its plan to launch a tablet edition during an investor call in November, alongside the revelation it would drop its paywall. The tablet will be developed by Montreal-based La Presse, which created its own La Presse+ tablet edition in 2013 and has seen readers spending on average 44 minutes with the app on weekdays, 73 minutes on Saturdays and 50 minutes on Sundays.
Star executives at the time said that launching the new tablet edition will cost TorStar $1 million to $2 million this year and an additional $10 million to $12 million next year. The tablet will include joint marketing opportunities on La Presse and Toronto Star for advertisers wanting to reach readers in both English and French Canada.
Print advertising revenue was down 20.8% at the Toronto Star for the quarter ended Sept. 30, 2014. Overall digital revenue was up 4.4% for the quarter, representing 13.2% of total revenue.
The National Post has also announced plans to launch a new tablet edition in 2015, as part of a parent c0mpany initiative for all of PostMedia's brands called  "Postmedia re-imagined."
Image courtesy ValeStock / Shutterstock.com