CBC buys top spot: Media Monitors
The pubcaster bought the most radio ad time in Toronto for the week of Jan. 5 to 11.
Broadcasters were spending big on radio last week in Toronto, with the CBC and Global entering the charts in the top two spots for Jan. 5 to 11, according to Media Monitors.
Coming in behind Global was Ford Lincoln, which dropped from #1 to #3. Shomi moved down one from #3 to #4 and itravel2000 entered the list at #5, rounding out the top of the chart in the city for the week.
In Montreal, it was CTV buying the most ads for the week, moving up from #33 the week before. Coming in behind it was CBC, which entered the list at #2 and Ford Lincoln, which joined the list at #3. Concordia University moved up from #22 to #4 for the week, and Shopico dropped from #2 to #5, rounding out the top of the list in Montreal.
Toronto:
By brand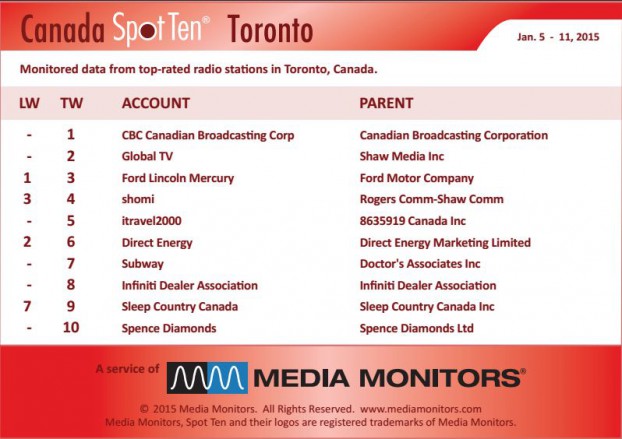 By category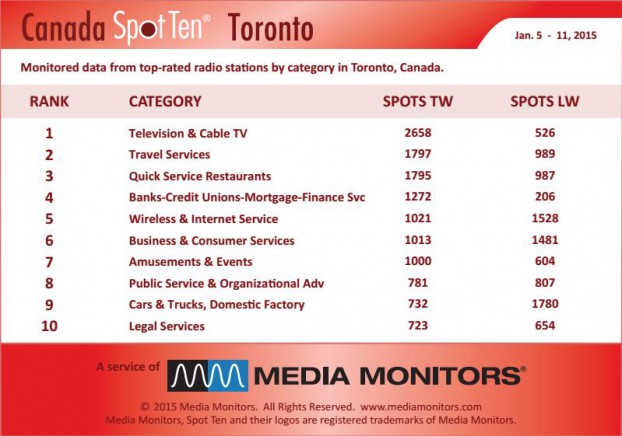 Montreal:
By brand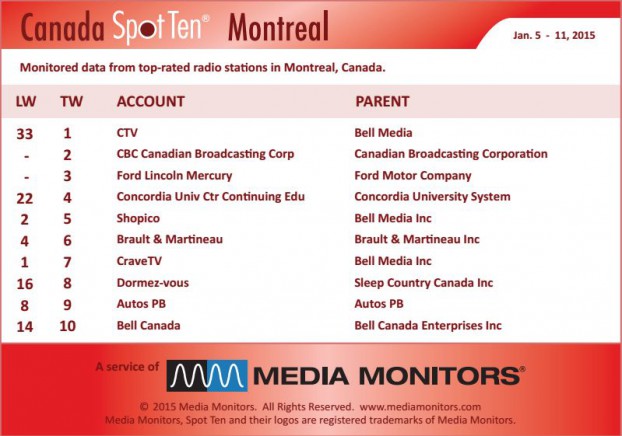 Image courtesy of Shutterstock