Former Torontoist owner named publisher of Toronto Life
Ken Hunt (pictured) is taking over the role from David Hamilton.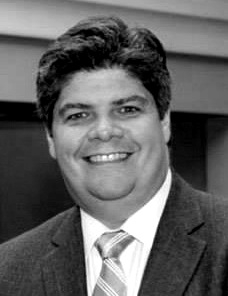 From Torontoist to Toronto Life, Ken Hunt is once more a publisher.
Hunt joined Toronto Life's parent company, St. Joseph Media, in 2011 when the company acquired the city blog from Ink Truck Media, a company founded by Hunt and two other partners. Hunt continued to oversee operations for Torontoist until June 2012, when he took on the role of VP digital  at St. Joseph Media.
As of Jan. 30, he's taking over as publisher of Toronto Life from David Hamilton, who has been publisher since 2011. Hamilton said in a statement he had initially joined the publication on a one-year contract and that three years later, the time had come to pass his duties on to someone new.
"I believe I'm leaving the brand stronger than ever and, while there are certainly challenges facing media today, I know that Toronto Life will continue to grow and excel as it has for almost 50 years," he said.
Toronto Life produces 12 monthly issues and sees an average paid, verified and analyzed non-paid circulation of 88,000  per issue, according to AAM figures cited in the pub's media kit. Total readership for its print issue is more than 600,000. while its digital audience is more than 1.2 million.