Pink Triangle Press to shutter print editions of Xtra!
The gay and lesbian publisher is moving to an all-digital format.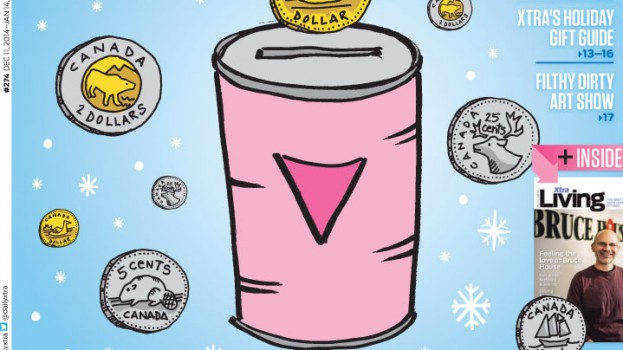 Gay and lesbian publisher Pink Triangle Press is folding the print editions of Xtra! next month as it pursues an all-digital strategy for the publication founded in 1984.
The last issues of  Xtra! Vancouver and Xtra! Ottawa will appear on those cities' streets Feb. 12 while the Toronto edition will close on the paper's 31st anniversary, Feb. 19. Twelve full-time employees are being laid off from the company's publishing and administration divisions, Pink Triangle Press said in a statement. The publisher will continue to employ 57 staff in its three markets.
The company said it will focus on developing journalism site DailyXtra.com and its gay adult dating website Squirt.org. The decision comes after an eight-month assessment through which senior management concluded that a complete transition to digital media was the best way to continue operating in a "financially sustainable manner," Ken Popert, executive director and president of Pink Triangle Press, said in a statement. Most of the company's revenues already come through digital membership sales its online dating sites, it said.
The company said part of its new direction will include launching a social sponsorship program and opening up its digital site to be more engaging for organizations and audiences.
This isn't the first time Pink Triangle has moved its print product online. In April 2013, the company shuttered Fab Magazine due to declining ad sales, integrating its archived content into DailyXtra.com.