Gatorade doc gets the All-Star treatment
The sports drink co's first taste of branded content has been picked up by Sportsnet.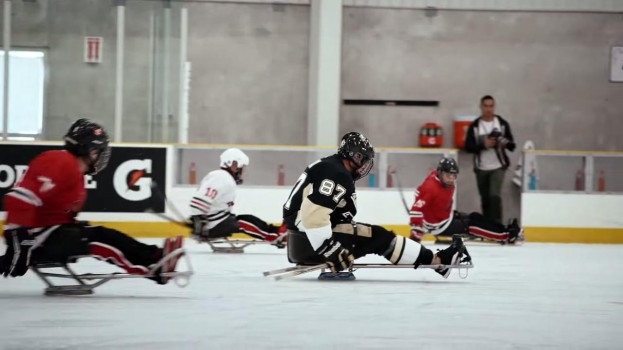 A new mini-documentary from Gatorade that started as an online play has been picked up for broadcast by Sportsnet.
The doc –  showing Gatorade surprising a group from a GTA-based sledge hockey program with a visit from NHL star players including Sidney Crosby - was the brand's first attempt at branded content. It debuted online during the gold medal game of the IIHF World Junior Hockey Championship, during which a 30-second teaser for the documentary aired on TSN.

Shirley Mukerjea, director of marketing for Gatorade and hydration brands at PepsiCo Canada, says 90% of the views earned on the video in the first days were gained from search and word of mouth, outside of a social/digital push.
Sportsnet approached Gatorade about airing the doc and now has exclusive broadcast rights.
The network will air the full documentary during its editorial coverage on the Saturday of the NHL All-Star Weekend on Jan. 24 when the annual skills competition is held. It will also be played on the screens at Columbus' Nationwide Arena for the fans in attendance. The documentary, as well as a handful of videos featuring extended interviews with players and highlights from the game itself, is also being pushed through Gatorade's social channels, as well as those from partners including the NHL, NHLPA, Hockey Canada and CHL. 
OMD is handling the media buy for the documentary while creative was handled by TBWA\Toronto.
By going for a more heartwarming story, Mukerjea hopes the documentary has an appeal that goes beyond its typical audience of athletes, saying many of the views and shares of the video socially are coming from parents and coaches.
She says documentaries like these are a way to provide more engagement on digital and social platforms, where the brand has been trying to be more active.
"How we've invested and where we've chosen to activate has changed slightly," she says. "It's really about finding new ways to connect with athletes and consumers to stay relevant and to ensure the message is hitting the right audience."
This year also marks Gatorade's 50th anniversary, and Mukerjea says the year ahead will see more ads focused on that, with campaigns featuring both global and Canadian creative.
From Strategy Daily