MEC's prescription for a successful 2015
What are the next steps for TV, data and e-commerce? MEC Canada's Alastair Taylor distills his agency's trend report.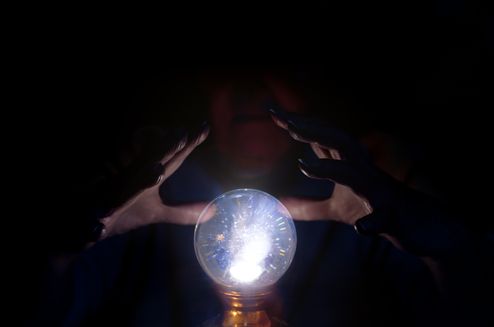 Each year MEC's executives harness their collective brainpower to forecast necessary actions for the year ahead with "Review Preview." To get a Canadian perspective on the topics, which span from e-commerce to TV, MiC asked Alastair Taylor, chief client officer in the agency's Toronto office for his views.
Read on for Taylor's take on the global report and suggestions for the Canadian market.

1. Disruption and digital is everywhere: This may seem obvious to agencies, but how many of our clients have changed their structure fundamentally in the last five years? How many of them have had the same structure for over a decade and simply added a digital arm to marketing? MEC made changes to its structure as recently as June last year and will have more changes coming again as we react to our clients (and their consumers') needs. In this new world order, we all must not become married to job titles. All organizations need to understand that they have to evolve their structure (and not just once, but continuously) to survive as consumers adapt to new tech.
 2. The industry in Canada has to self-regulate for privacy: The IAB needs to take action in Canada as people are viewing data use for marketing purposes as far worse off than it actually is. It seems a fair value exchange to me to use non-personalized data in a responsible way to ensure that entertainment, news and information remain free online. As a consequence, the industry has to think about the language we use – targeting, ad fraud, bots and spiders all sound far more sinister than they are, and IAB Canada needs to try and work with the agency groups and vendors to try and reduce scrutiny.
3. We have to help clients deliver more depth to e-commerce:  Right now this area is all about conversion of the sale. Why do some companies do nothing more than show a pack shot and a price, when they could be showing me how to use these products or providing example recipes from the product? I think this represents an interesting opportunity for shoppable content too, with the likes of digital publications (Next Issue Canada and La Presse+ are good examples) being the obvious platforms to gain.
4. TV is booming: We can see through our own behaviour that the best content always wins. Broadcasters adopting improved targeting will mean greater personalization on TV, and better brand building. Ask anyone what their favourite ad is and it's always a piece of video content. This can be seen in markets like the U.K., where they have started to retreat from the digital space back to TV, with that market currently having 10% growth. So TV (in all its wonderful forms) will continue to be the core brand advertising medium for some time to come.
Image courtesy of Shutterstock