BroadbandTV launches new YouTube channel Opposition
The YouTube aggregator will retain ownership of the network, with hip hop artists providing content and receiving a split on the advertising revenue.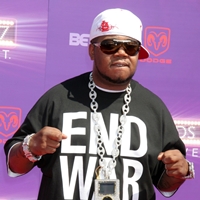 Canadian YouTube aggregator BroadbandTV is launching a new hip hop music-themed channel to feature videos from major rap artists, producers and directors.
The new network, Opposition, will feature music videos by rappers like KXNG Crooked of hip hop supergroup Slaughterhouse, Twista (pictured) and Yung Simmie, producers Jahlil Beats, 1500 or Nothin' and Statik Selektah, and directors Mr. Zae and Hi-Def.
The goal is to grow the hip hop artists' millennial audience on YouTube with marketing and creative support, branded entertainment, content strategy, content production and digital distribution.
The business model is an advertising split between the artists and BroadbandTV, which is pushing aggressively into original content after recently unveiling an original programming deal with Fremantle Media.
BroadbandTV will look to add to its artist roster to grow and expand Opposition. The artists will produce the content and the YouTube aggregator will optimize their YouTube presence using its proprietary tech platform VISO Catalyst.
That suite of tools recommends who to collaborate with, and keyword and thumbnail optimization to help fans discover and view the content.
BroadbandTV will retain ownership of Opposition, with artists receiving online advertising revenue through YouTube as a revenue stream.
From Playback Daily
Twista image: s_bukley / Shutterstock.com