Drawing the line between Gen Z and Y: MTM
The report uncovers device usage and media consumption for the two groups between the ages of 18 and 34.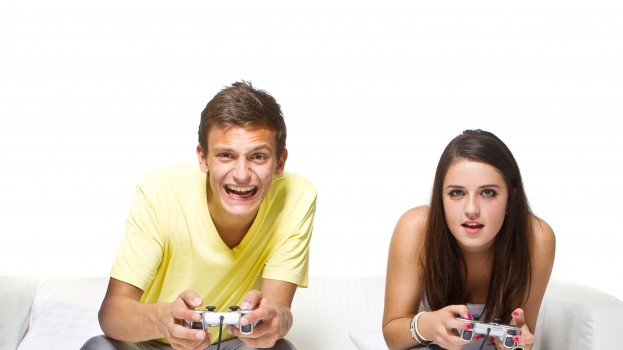 Millennials, advertisers know, consume more content online than older generations, frequently on their mobile devices. They also spend big chunks of time on social networking sites. But a divide exists even within this group defined as millennials, with the habits of Generation Z not always in perfect alignment with Generation Y.
These differences are broken down in a new report from Media Technology Monitor profiling millennials' media technology adoption and use. The group is divided into Generation Z, born between 1990 and 1995, and Generation Y, born between 1980 and 1990.
For instance, millennials are twice as likely to have "tuned out" of TV (meaning they only get their content outside of the linear TV world) as older Anglophones, and are less likely than older Anglophones to have cable subscriptions, with one in four millennial respondents saying they do not have a paid TV service.
However, while a significant number of Gen Ys spend money on other products for OTT services – with 52% owning an HDTV receiver, 48% PVR TV technologies, 32% a Smart TV and 9% an Apple TV – Gen Zs are not as quick to purchase these products, with  46% owning an HDTV receiver, 39% a PVR, 20% a smart TV and 7% an Apple TV.
Gen Z spends about six hours weekly watching TV, and five hours per week listening to radio compared with 10 hours of TV for Gen Y and 7.6 hours listening to the radio. On average, the youngest group, Gen Zs, watch three times more online video and TV as Anglophones 35 and older.
The results are based on MTM's combined 2013-2014 surveys of 6,011 Canadian Anglophones. Of those, 1,746 of the respondents were millennials.
Another difference for this group, which accounts for 30% of the total population of Canada? While around 88% of millennials own a smartphone, when it comes to tablet use, half of Gen Ys own a tablet compared with 38% of Gen Zs.
This may be attributed to an income gap between the two groups. With Gen Z just entering the workforce, 27% have household income of less than $35,000, where for Gen Y, there is a skew toward household incomes of $75,ooo to $150,000, with 38% of respondents landing in that bracket.
More than 86% of all millennials visit a social networking site in a month, with four out of five doing so on a smartphone. But Gen Ys are the most likely to be signed up for LinkedIn (25%) compared to the rest of Anglophones (13% for Gen Z and 20% for the older generation of Anglophones) as they are just starting to build their careers and business networks.
Multitasking is exactly the same among the older and younger group of millennials, with more than four in five millennials saying they have connected to the internet at some point while watching TV. And there's a better chance they are chatting or tweeting about a TV program as they watch, compared to Canadians 35 and up. Gen Zs in particular are five times as likely as older Anglophones to be engaged on social media while watching TV.
Other highlights from the report include:
Many millennials are big fans of game consoles, with seven in 10 in Generation Z and six in 10 in Gen Y owning one.
More than nine out of 10 Gen Zs and eight in 10 Gen Ys watch video on YouTube. Nearly six out of 10 older Anglophones watch videos on YouTube.
>Around 60% of Gen Zs watch full-length movies over the internet, compared with just less than 50% of Gen Ys who do the same.
While Gen Y and Z are watching more TV online, they are almost twice as likely as Canadians 35 and over to say they watch on both traditional TV and online.
More than four in 10 Gen Zs use a smartphone to watch TV online
Millennials spend over seven hours a week listening to online audio, but AM/FM stations online account for a small proportion of that, which means they are tuned to streaming sites like Spotify, Dash Radio, YouTube and Rdio.
Image courtesy of Shutterstock.