Rogers gives Empire a boost on City
The show, which has been airing on OMNI, is being simulcast on City this week to raise awareness with viewers.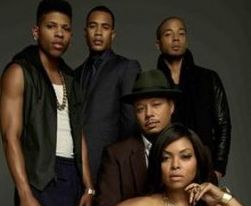 Rogers Media is using a hiatus week for its usual Wednesday night comedies Modern Family and Blackish to give a boost to Empire, which usually runs on OMNI.
The Fox-produced show centres on the head of a music empire who is battling a debilitating disease, as well as his three sons and ex-wife, who are all fighting to take his place.
The first three episodes of the show have aired on OMNI in Canada on Wednesdays at 9 p.m., with the fourth episode also bowing on City in simulcast this week in order to promote the show to a wider audience. Promotions for the cross-broadcast have been encouraging viewers to watch the first three episodes online at Citytv.com. The season premiere of Empire on OMNI brought in an average of nearly 500,ooo viewers, according to numbers provided by Rogers Media.
Empire will move back to its place on OMNI after this week, with no plans to add the show to the City lineup on a more permanent basis, says a Rogers Media spokesperson.