Cineplex unveils The Rec Room as latest arcade gaming foray
The social destination will also feature live music, comedy acts and extensive food offerings.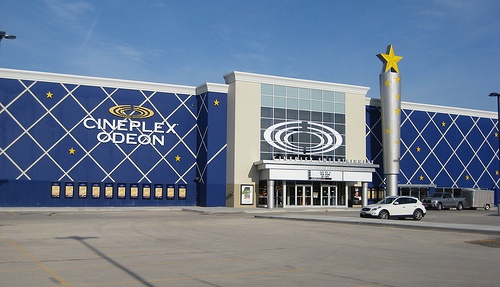 Cineplex Entertainment on Monday unveiled its latest and biggest foray into gaming as a revenue booster beyond its traditional movie exhibition business.
Cineplex said it plans to build social entertainment destinations branded as The Rec Room, with the first to open at its South Edmonton Common multiplex in late 2015.
Cineplex in a release Monday said The Rec Room will be an auditorium-style venue offering a combination of live entertainment – live music, comedy acts – and arcade gaming.
Cineplex CEO Ellis Jacob on Monday told analysts during a morning call that The Rec Room will feature a host of entertainment options, including musical acts, a theatre-sized screen to catch major TV sporting events and other entertainment programming.
But gaming, where Cineplex already owns a half-stake in Cineplex Starburst, an arcade game distributor, and owns and operates 18 XSCAPE gaming spaces countrywide, will dominate the new offering.
"It's going to skew more to gaming, but it's really about creating a social destination. There's going to be a lot of activity, but the focus will be to the gaming side," Jacob said.
Cineplex has also long featured token-operated gaming centres in its multiplexes, but The Rec Room takes that revenue stream to a new level.
Jacob told analysts that the availability of real estate locations, and their cost, would help determine whether future Rec Room sites were stand-alone facilities (not necessarily adjacent to a multiplex), or in suburban locations versus downtown.
"We could have a number of these that would not be adjacent to a theater, that would be stand-alone," he said.
Jacob added the food offerings in The Rec Room would encourage patrons to remain in the venues as long as possible.
"On the dining side, upscale, casual dining will be the focus, but we will also have entertainment-related areas where, while you're gaming, you can indulge in food," he said.
"It keeps the social aspect and the guest in the location because one of the best things about having these choices is it makes the whole evening that people can stay and enjoy games, food and entertainment, all in one place," Jacob added.
From Playback Daily