Exchange Lab hires new head of sales from TC Media
Details on Warren Jansons' new role at the company.
Programmatic media co Exchange Lab has added a new head of sales for Canada to its ranks, hiring Warren Jansons to the role.
Jansons comes to the company from his most recent position as sales director for shopper media and ad-network at TC Media. He has also worked at Jones Media, Mediative, Ad Splash and Canoe.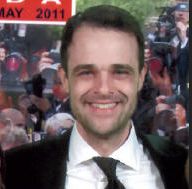 In his new role at Exchange Lab Jansons will be leading the sales team for Canada, with some responsibilities for the company's offices in the U.S. He will be working with Yaryna Hatcher, who has been in the role of sales lead for Canada at the company for six months, and with Exchange Lab for three years. Jansons will report to Richard Jones, VP of sales for North America at Exchange Lab, says James Aitken, CEO and co-founder at the company.
Aitken says the addition of Jansons helps support Exchange Lab's growing Canadian business. Last fall the company promoted a half-dozen staff out of its Canadian office to build on recent successes in North America.
Exchange Lab saw head count growth of 80% in 2014, with a 40% jump in revenue from the previous year, according to a company representative.
Featured image courtesy of Shutterstock