New VPs added at UM
The agency has three new VPs, hiring Kate Mateer (pictured) and Ben Seaton, and promoting Bailey Wilson.
There are three new VPs walking the halls at UM, with two new hires and one internal promotion.
Kate Mateer (pictured right) and Ben Seaton (below left) have both been hired to the role of VP, client business partner. Mateer comes to the agency from Starcom, where she has worked for five years on the Procter & Gamble account, leading the baby and family care portfolio. At UM she will lead the Johnson & Johnson and Hershey accounts. She takes over the role from Helen Galanis, who left to become director of brand media at Rogers Communications last fall.

Seaton (below left) comes to UM from Nike Canada, where he was category manager for men's athletic training. He has also held roles at Coca-Cola and AB InBev. At UM Seaton will lead the Boston Pizza and AB InBev accounts. Seaton takes over the role from Scott Stewart, who is now a managing director at Maxus Canada.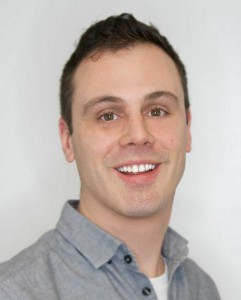 Also joining the VP ranks at the agency is Bailey Wilson (above right), who becomes VP of investment. Wilson has been with UM since 2008, working on the Johnson & Johnson, Hershey and McCain Food accounts. Wilson was named strategy's Next Media Star in 2012.