The thinking behind Molson Coors' brainy TSN campaign
How the beer brand, sports network and MEC used brainwave research to develop its fantasy football campaign.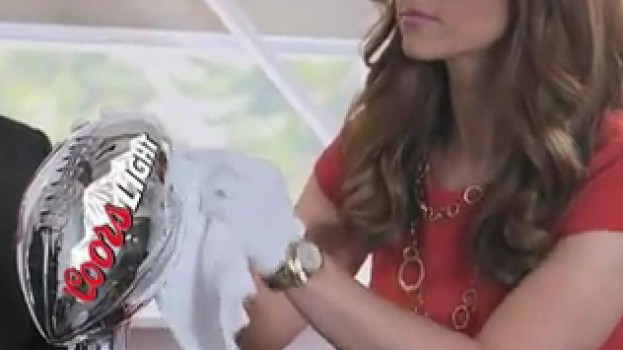 The NFL season may be over but Molson Coors and media agency MEC are still celebrating the success of their sponsorship of TSN's fantasy football season.
Driven by insights gleaned from a deep dive into consumer's subconscious, the partners tailored a content series that delivered winning results for the Coors Light brand.
It was one of the first brand partnerships for Brainsights, a company founded in 2013 that utilizes Electroencephalography (EEG) headsets to record brainwave activity. The company says its technology reveals how the subconscious mind responds to advertising and entertainment.
Alastair Taylor, chief client officer at MEC, says his agency had initially partnered with Brainsights in April for a benchmark study that included 302 people. The insights gleaned from the study lead to MEC client Molson Coors sponsoring TSN's fantasy football game.
Bell Media's in-house creative team, with oversight from creative agency Leo Burnett, and MEC used the research to develop a series of ads to run throughout the NFL season, with a cast of TSN personalities obsessed with winning at all costs – including Kate Beirness as "The Champ," Cabral "Cabbie" Richards as an underdog and Darren Dutchyshen as "The Commish."
The research and results may set a new path for advertisers, Taylor says, as many are looking for more cost-efficient ways to produce content.
"Lots of clients are talking about content and they are hesitant," he says. "What we are doing by adding Brainsights to the conversation is helping validate the fact that yes, they're landing their message in a way that is credible."
About mid-way through the fantasy football campaign, MEC and Brainsights conducted another study, this time with 30 adults ages 21 to 55 to measure levels of engagement with a range of content, including initial ads.
Some of the key findings to come out of that study included:
"Heavy players," defined as those that play in more than one league and spend more than three hours per week consuming fantasy football content, pay 33% more attention to fantasy football content than non-players.
Those same players commit just 6% more attention to game action content than non-players but 25% more than light players (those in one league and spending less than three hours per week consuming content).
One of the key findings was that heavy players of fantasy football connected more emotionally with content that empathized with the angst fantasy players feel when their real-life players suffer injuries.
That helped shape one piece of content with Richards in which he goes to great lengths to determine the injury status of players on his team. It was key, says Brainsights co-founder  Kevin Keane, to determine mid-campaign which characters resonated with those heavy players and then emphasize those characters and relationships.
"We knew that the heavy players connected deepest with Cabbie, the underdog, and especially his injury pain, so it made sense to craft a story around that based on this data," Keane says.
The research also helped determine the eventual "winner" of the fantasy season, with Richards taking the prize.
Taylor would not reveal hard figures but says Coors Light share of sales related to the fantasy football sponsorship – including some digital media support - went beyond the client's expectations.
"[Coors Light] has seen an increase in sales share of market in a time when mass beer is generally in a slight decline."