Consumer groups challenge tied-selling of CraveTV, Shomi
Two consumer groups have asked the CRTC to force Bell Media, Rogers Media and Shaw Media to unlink their streaming services from a TV or internet subscription.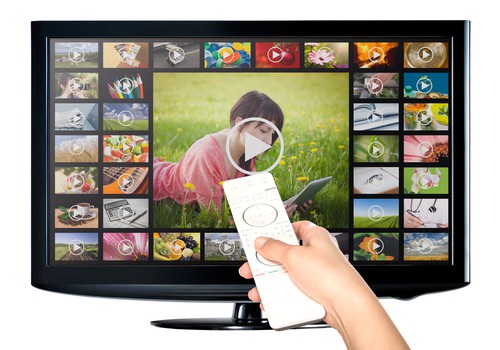 Two consumer groups have challenged the right of Rogers Media, Shaw Media and Bell Media to compel Canadians to purchase a cable or internet TV subscription to receive their new streaming services CraveTV and Shomi.
The Public Interest Advocacy Centre and the Consumers Association of Canada have made twin applications to the CRTC to end tied-selling of the new local streaming services to Canadians with TV subscriptions.
"PIAC-CAC contend that Rogers, Shaw and Shomi are offering the Shomi service in a manner which unduly prefers Rogers' and Shaw's own internet service…and broadcasting distribution undertaking services vis-à-vis competitive internet service providers, ISPs and BDUs, and in a manner designed to circumvent rules in place to promote competition and consumer choice, and to mitigate against the harmful effects of vertical integration," the consumer groups said in the Shomi-specific application to the regulator.
PIAC-CAC in the separate CraveTV application similarly argue that Bell Media being able to compel Canadians to purchase multiple products, and so denying the online streamer CraveTV to cord-cutters, is "anti-competitive, anti-consumer, and inconsistent with the broadcasting policy objectives."
The operators of CraveTV and Shomi insisted they were making their streaming services widely available to Canadians, while side-stepping the issue of tied-selling.
"It's unfortunate that PIAC and CAC are complaining about Canadian creativity and investment with an innovative product that is offered at a very competitive price," Bell Media said in a statement. "CraveTV was designed to strengthen the Canadian broadcasting system by offering a complementary, value-added service… Our objective is to make CraveTV available to as many Canadian TV subscribers as possible," the media group added.
Both Rogers Media and Shaw Media in their own statements said Shomi was currently in the beta stage for their internet and cable customers, and both are in discussions with other carriers carry the online streamer.
"As we stated at launch, during the beta we will be evaluating additional distribution models," they added.
The consumer groups told the CRTC that tied selling of streaming services favoured legacy business models and discriminated against cord-cutters looking to view programming through an internet service provider of their choice.
"We are hoping to preserve an open internet, and have the CRTC tell large telecom and broadcasting conglomerates that they should not be allowed to abuse regulatory distinctions at the expense of Canadians," said John Lawford, executive director and general counsel for PIAC, in his own statement.
From Playback Daily