How sponsorship has evolved in the 'Den'
CBC's senior content liaison executive on the ways in which brand partnerships with Dragons' Den have changed as the show approaches its 10th season.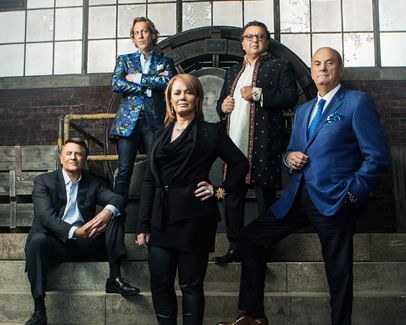 With Dragons' Den approaching its 10th season next fall, Steven Pitkanen, senior content liaison executive at CBC TV, is looking back at the evolution the show has seen since it first hit TV screens.
When the show launched, Pitkanen says it was targeted more at business people, but as the years have gone by and entrepreneurship has become water-cooler chatter, it has become much more topical.
The change in audience has also been reflected in what sponsors ask for in their activations with the show. When the show launched, brands wanted to be associated with the Dragons themselves, but now Pitkanen says they want to be aligned with the people making pitches.
Those changes are manifesting in the ninth season, which is currently on air, with sponsors including Scotiabank, Go Daddy and Canada Post, all of which have aligned their activations around pitchers on the show.
Scotiabank is looking back at past participants with "Celebrations of Success," a TV and online series. Go Daddy is showcasing the intensity involved with being an entrepreneur, sponsoring behind-the-scenes footage of pitchers before they enter the Den. Lastly, Canada Post is focusing on brands that have found success using its newly launched VentureOne business tools, creating a series of eight videos that are airing around this season of Dragons' Den.
Pitkanen says talks for sponsorship partners for the 10th season, which begins shooting in April, have begun, with some brands expressing interest in beginning to activate before the show hits the airwaves over the summer.
The 10th season of Dragons' Den next fall will have a new face on the show, with David Chilton announcing the current ninth season will be his last. Pitkanen says talks with potential new Dragons have closed, with an announcement coming about the new cast member in the next couple weeks.
Dragons' Den is averaging 975,000 viewers in its ninth season, numbers for its recently-launched online offshoot, the Next Gen Den, aren't yet available.