WWE Network coming to more Canadians
Rogers has announced more TV providers will begin carrying the channel, which it bought rights to in Canada last summer.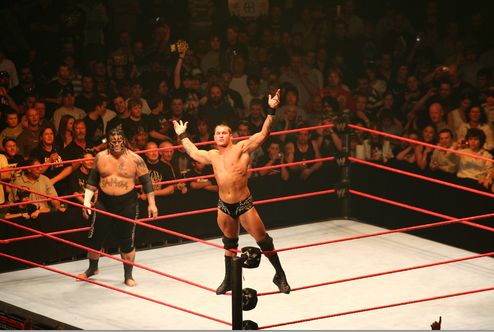 A greater number of Canadians will have access to the WWE Network as the channel gains distribution with a handful of new providers.
Rogers Communications announced a 10-year rights deal with the WWE Network in Canada last summer, sponsoring a successful application with the CRTC to bring the channel to the country. The company also airs WWE's Raw, SmackDown and Main Event on Sportsnet 360.
When Rogers signed the deal last summer, Scott Moore, president of Sportsnet and NHL properties, said that while not everyone is a fan of wrestling, the WWE is one of the best organizations in the entertainment business for building stars.
In addition to Rogers and Eastlink, the channel will now be added to Telus Satellite TV, Videotron, Cogeco Cable Canada, Telus Optik TV, Shaw and Shaw Direct. The channel will be rolled out onto the new providers throughout February and March. With the announcement of the additional Canadian television providers coming on board, approximately 75% of Canadian pay TV subscribers now have access to the WWE Network.
WWE Network subscribers have access to every live pay-per-view event from the company, including the upcoming Wrestlemania on March 29, in addition to other original programming, like Raw and Smackdown. Subscribers also have online access to WWE Network's content. The network launched last February, and passed one million subscribers last month, according to the latest financial report from the WWE.
Image courtesy of Shutterstock