Tips on sponsoring Toronto's first NBA All-Star Game
Matthew Logue, EVP and COO at S&E Sponsorships, recaps this year's events from New York City, with insights into how Canadian brands can activate next winter.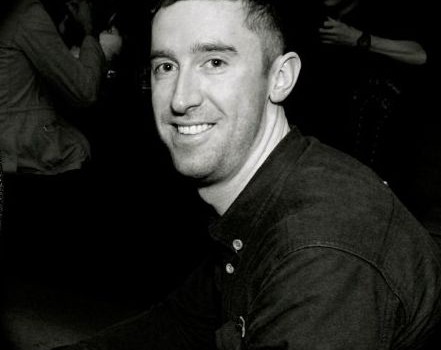 By Matthew Logue
This past Sunday, after a full slate of consumer activations, concerts, meetings and a whole lot of basketball, the NBA All-Star Weekend came to an end. On Sunday night, New York wrapped its party and passed the ball to Toronto, the host city of the 2016 event.
Next year will be the first time that the NBA takes the All-Star event outside of the U.S., and there is probably no better time than now to do so: the Toronto Raptors are hot (on and off the court), Kyle Lowry was voted as a starter in this year's All-Star Game, Canada is producing talent that is making waves in the NBA and Toronto's own Andrew Wiggins won the MVP in the Rising Stars Challenge this past Friday night.
Fortunate enough to have been in New York for this year's festivities to learn and prepare for next year, here's some key things sponsors should know heading into Toronto 2016:
A lifestyle brand: The NBA is a different league, unique in its celebrity appeal and the blurred lines between its status as a sports brand and a lifestyle brand. As a fan you can be just as likely to see an NBA player on the cover of GQ as Sports Illustrated. Within this blurring of lines comes the creation of immersive and engaging events that are hosted over the course of the weekend. Sprint took advantage of this insight by presenting the pre-game concert on Sunday, offering fans high-end entertainment that led right into the game.
Under Armour leveraged the weekend as the launch platform for its new Curry One shoe. CEO Kevin Plank was joined by Jamie Foxx and NBA All-Star Stephen Curry for a captivating media event that debuted the new commercial (featuring both Curry and Foxx), and was a perfect blend of lifestyle, entertainment and sport.
Digital and tech-savvy fans: The NBA is known for having a youthful, digital and tech-savvy demo that engages in its product. The league leverages the All-Star event as an opportunity to host a highly attended Tech Summit and brands bring their most sophisticated tech to their activations.
Samsung had an interactive consumer zone where they offered fans the chance to experience virtual reality in cooperation with Oculus (through this technology I "sat" courtside at an NBA game from earlier this year) and AMEX leveraged the event to allow fans to control and pivot a camera 360 degrees around four NBA All-Stars as they took shots to highlight their new Pivot product. All the brands that activated were doing everything they could to fit within the tech hungry culture of the target demo.
Extra points: All-Star is a perfect time for brands to amplify their season-long programming. State Farm built out an entire activation zone that featured the theme of assists in support of their "National Bureau of Assists" campaign. The theme was integral to its entire activation brought to life through a sponsored 24-hour assist center that answered fan questions ranging from where to buy tickets to hours of operation or even getting around the city. It also built an assist themed zone at NBA House where fans could pass balls through different obstacles and play a version of NBA 2K that had been modified to focus the point of the game on earning  assists instead of scoring points.
We The North: All-Star Games profile the NBA, the stars and also the host city. In NYC there were stories of the Burroughs and NYC-based celebrities and athletes throughout the weekend to give the event a local feel.
In Toronto we have the opportunity to celebrate a world class city, a world class franchise and a country that is on the rise in the sport of basketball. In New York this year, it all started Sunday night with a party hosted by the Raptors that featured Mark Ronson and gave fans a sneak peak and what the city has to offer, whether Canada Goose Jackets for loan or a Twitter-powered vending machine that gave fans  Raptors/OVO branded shirts (Drake's line), the event embodied the blend of lifestyle and sport and set the tone for what is sure to be an unforgettable event in 2016.
Matthew Logue is EVP, COO and partner at S&E Sponsorships.