Turcke takes top WCT award
Bell Media's new head of sales Mary Ann Turcke is one of 16 women who will pick up awards from Women in Communications and Technology this April.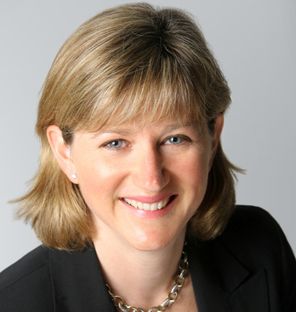 Mary Ann Turcke, group president of media sales, local TV and radio at Bell Media, has been named Woman of the Year by Women in Communications and Technology (WCT).
The award is the top honour handed out by the organization, and recognizes recipients for their efforts to advance women's representation and achievement in Canada's information, communications and technology sector.
Turcke was promoted to the role at Bell Media last November, previously working as EVP of field operations for Bell Canada, leading a team of about 12,000 technicians, internal service representatives and managers to deliver telecommunications services to the company's residential and business customers. Bell Media president Kevin Crull recently noted her fresh eyes on the media business are an asset in today's fluid landscape.
"Some people might say that too much history and knowledge about the way things were done [previously] could be a liability," Crull told MiC. "It's probably more important to challenge the way we are thinking about and doing things."
In addition to Turcke picking up the award for Woman of the Year, the WCT will also award 15 other "wavemakers" with Leadership Excellence Awards in 2015. The awards will be handed out during the WCT Annual Awards Ceremony and Gala at Ottawa's Fairmont Chateau Laurier on April 22.