Global and Just Eat partner for Simpsons contest
The food delivery service has teamed with Global for its first-ever viewer-sourced marathon viewing campaign around the show's 25th anniversary.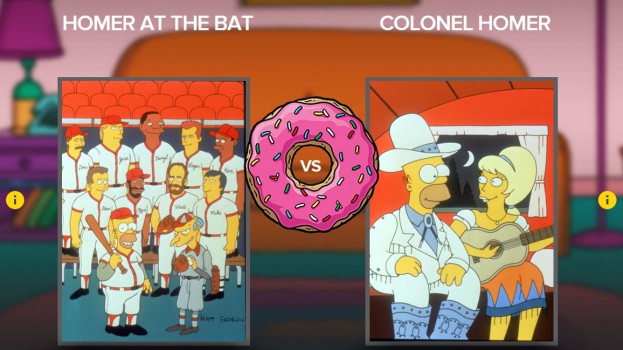 Global TV has teamed with online food delivery service Just Eat for a three-week voting campaign, culminating in a "Viewer's Choice Weekend" to celebrate The Simpsons' 25th season.
The sponsorship campaign was developed with Havas Media, and invites fans to vote for their favourite Simpsons episode, with the top 16 airing on countdown shows on March 7 and 8.
The countdown marathon is preceded by a three-week campaign that began on Tuesday (Feb. 17). Visitors to Global TV's website are asked to choose between two particular episodes, with the overall results determining the favourite. The round-robin format will see 64 episodes being narrowed down to 32, and then the top 16 will be shown during the weekend countdown marathon.
The venture aims to target 18- to 39-year-olds, leaning more toward the younger end of that spectrum. The campaign itself consists of on-air promos, as well as the online voting aspect, to recognize Just Eat as the presenting sponsor of the countdown marathon.
Luke Sheehan, marketing director, Just Eat, says the brand launched the contest in order to get the reach of TV, but with more engagement than a 30-second spot offers.