OMD takes top Gunn Report prize
The top five list of most-awarded agencies for 2014, including a new entry in the third spot.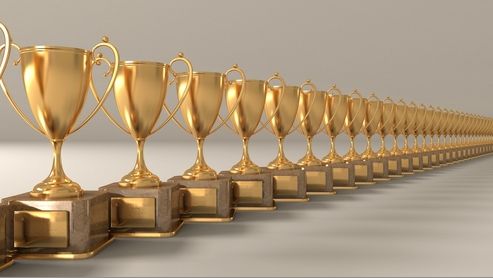 OMD was the most-awarded agency network in 2014, according to the tally from the Gunn Report.
The report ranks agencies by combining the winners lists from award festivals worldwide that focus on media innovation, creativity and effectiveness. Three to five points are awarded for a Best in Show or Grand Prix, two to three points for a winner or Gold and one or two points for a Silver or Bronze.
OMD's top shops globally for 2014 were OMD Singapore, OMD UK, OMD Columbia and OMD MENA (United Arab Emirates), which was the most-awarded agency at the 2014 Effies.
Starcom MediaVest took the #2 spot, challenging OMD in many markets, and taking the most Lions in Cannes of any network in 2014. Its U.S. office is leading the wins, with SMG Poland, SMG UAE, SMG Egypt and Starcom Netherlands also doing well.
Joining the top three for the first time in 2014 was PHD. The agency took four Gold Media Lions in Cannes last year, the most for any media agency. The top outposts for the network in 2014 were PHD London and PHD India.
Canada was the fourth most-awarded country for 2014, with the U.S., United Kingdom and India, taking the top three spots.
Top five most-awarded media agency networks 2014:
OMD: 521 points
Starcom MediaVest: 467 points
PHD: 357 points
Mindshare: 294 points
UM: 209 points
Most-awarded advertisers in media 2014:
Coca-Cola
McDonald's
Samsung
Heineken
Nivea
Outstanding campaigns in media 2014:
British Airways, "Magic Of Flying", OgilvyOne (London)
Coca-Cola, "Happy ID", media agency: Havas Media (Lima), advertising agency: McCann (Lima)
Hindustan Unilever, "Kan Khajura Tesan", media agency: PHD India (Mumbai), advertising agency: Lowe India (Mumbai)
Nivea Sun Kids, "Protection Ad", FCB Brasil (São Paulo)
Volvo Trucks, "The Epic Split", Forsman & Bodenfors (Gothenberg)
Warner Bros – The Lego Movie, "The World's First All Lego Ad Break", media agency: PHD & PHD Drum (London), advertising agency: PHD (London)
Image courtesy of Shutterstock