Have we hit peak distraction?
IPG Media Lab's Outlook 2015 says this is the year brands need to start replacing something else, or risk being lost in the attention shuffle.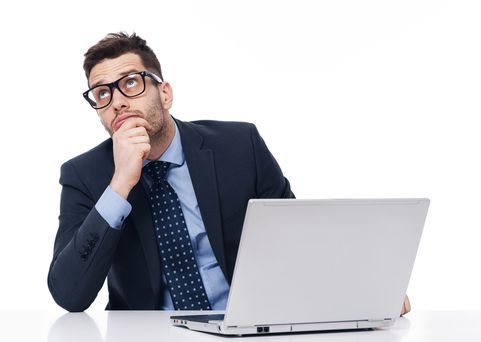 With consumers increasingly spending time with smaller screens and having shorter attention spans, are we about to hit peak distraction?
IPG Media Lab says that might come to a head in 2015, with people losing the cognitive ability to pay attention to anything else. To gain market share, it says new ideas must replace something that's getting consumers' attention, because there isn't room for anything else.
That prediction is part of IPG Media Lab's Outlook 2015, and it says it could spell disaster for the marketing industry as messaging is lost in the shuffle online.
It also means media agencies will have to do more with less inventory, planning tactical strikes to gain attention, rather than a mass carpet-bombing strategy that could get lost in the noise.
Improved technology, like machine learning and contextual targeting, will help media buyers determine the exact times to reach consumers. In the U.S., ads that utilized GPS behavioural data increased to 79% from 58% in 2013, according to the report.
Josh Shabtai, creative director, IPG Media Lab, says that brands can also gain some attention share back by becoming part of the internet of things (or "Internet of Thrills" as it is referred to in the report), and providing value.
With 2015 set to place brands closer to consumers through hyper-personal marketing, IPG cautions against avoiding "Next-Level Awkwardness." Shabtai says the mantra of "be human" is going to become more important on a larger scale, with marketers needing to recognize that there is a fine line between a helpful recommendation tool and a creepy one.
IPG Media Lab's Outlook 2015:
Internet of Thrills: Realize how emotionally connected people are to their phones, getting a dopamine rush from notifications, and getting comforted by checking Nest updates. How can brands elicit an emotional response by providing a life benefit through mobile?
Peak Distraction: With every pixel of screen space taken up, and attention spans shrinking, how can brands connect with consumers in a way that won't be tuned out as white noise?
Measureable Intimacy: To combat peak distraction, brands are developing more personal interfaces to create a deeper connection to content and services. One example is Snapchat Stories, which requires the user to have their finger on the screen in order to read the content.
Next-Level Awkwardness: With brands delving deeper into hype-personal marketing, there needs to be a recognition of the fine line between providing value to a consumer's life, and just being creepy or intrusive. Tread carefully.
Image courtesy of Shutterstock