Corus Media names new VP
Brigitte Vincent takes the helm of programming for the Quebec-based Historia and Series+ channels.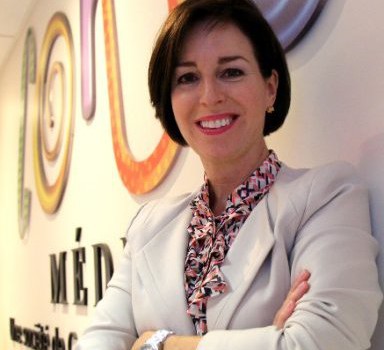 Corus Entertainment subsidiary Corus Média has appointed a new VP programming for its Historia and Séries+ channels. Brigitte Vincent, a 25-year vet of the TV industry, has been promoted from her role of director of original productions and Canadian acquisitions at the channels.

She will oversee the rebranding of Historia. Vincent says the channel has struck a new partnership with A+E Networks that will see it use the golden "H" of the History channel and offer new content. The rebrand will be promoted via OOH, TV, social and online.
"Thanks to our privileged access to History and H2′s catalogue, our viewers will benefit from an enriched content offer," she said.
For Series+, which features scripted comedy and dramatic programming, Vincent says Corus will continue to invest heavily in original production, leveraging Quebec's star system by creating more fiction series starring local actors.
"There's no question that with her extensive experience, adaptability and understanding of the current and future issues in our industry, Brigitte will drive the continued development of our channels and take them to the next level," Mario Cecchini, president of Corus Media, said in a statement. "She will also assume responsibility for strategic management and relationships with stakeholders in the sector, who are partners in our growth and will help us fulfill the potential of the Historia and Séries+ channels."
Vincent has hired Catherine Vidal as her replacement as director of original productions and Canadian acquisitions. Vidal has worked in TV for more than 15 years and most recently was a producer at Baroque, a Montreal-based film, television and web production company that she co-founded in 2011.
Historia and Series+ reach 3.5 million viewers per week, according to data provided by Corus. Historia has a 2.2% market share in the adult 25-to-54 demo while Series+ has nearly 4% share among females 25 to 54.