ET Canada signs largest-ever brand partnership deal
The show has inked a 39-week multi-platform deal with Shoppers Drug Mart.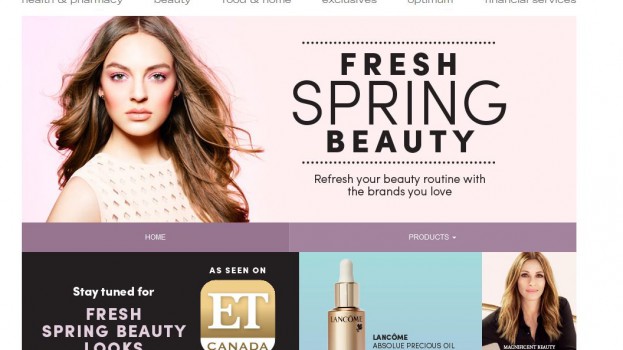 ET Canada has signed its largest-ever brand partnership, announcing the launch of a 39-week deal with Shoppers Drug Mart.
The multi-platform deal will be centred around Shoppers' new "Always on Beauty" campaign, looking at seasonal cosmetics trends.
"The connection points are all encompassing," says Errol Da-Ré, SVP sales at Shaw Media. "It is a multi-platform campaign that also allows viewers to connect with various segments on various mediums."
ET Canada reporters Sangita Patel and Natasha Gargiulo will feature in the campaign, which will show viewers and in-store shoppers how they can achieve the celebrity looks seen on the show.
Each week, a makeup artist will recreate seasonal beauty looks as seen on A-list stars. Those segments will air Friday nights on ET Canada at 7:30 p.m. The hosts will also be appearing in vignettes that will appear across other Shaw Media properties like HGTV and Food Network Canada.
Products used during the ET Canada segments will be displayed in-store and identified with co-branding. Viewers will also be directed to Etcanada.com/style to see the beauty picks along with additional fashion and makeup content. Shoppers Drug Mart will have a homepage takeover of EtCanda.com every Friday, starting March 6. Digital ads targeting women's lifestyle sites on the Shaw Premium Audience Network will run for the full 39 weeks of the campaign.
In-store and social media components of the campaign launched on March 2, with the first ET Canada segment going live this Friday on Global Television.
All creative for the campaign was created by Shaw Media's internal teams, the 30-second vignettes were done by D71 and the in-show elements by ET Canada.
ET Canada has 1.18 million viewers per week, according to Numeris data provided by Shaw Media, while ETCanada.com averages 9,100 average unique viewers, according to ComScore data provided by Shaw.