Acuityads goes native with Slimcut Media
The demand-side platform is moving beyond pre-roll inventory with the deal for native video ads.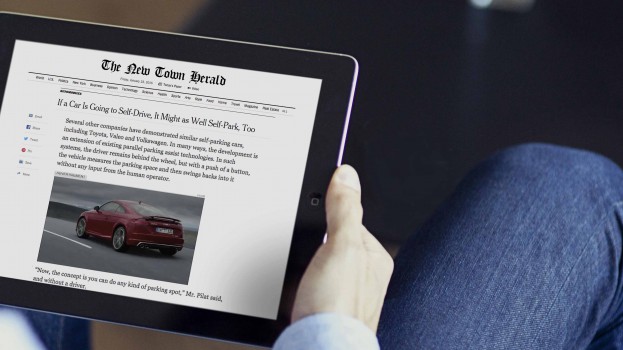 Programmatic demand-side platform Acuityads has landed a preferred partner deal with Toronto-based ad unit builder Slimcut Media for Slimcut's native video advertising option.
The ad unit is called Splitbox and it is positioned below the fold of a web page, only loading when a viewer scrolls down in an article. The video ad will play in between paragraphs and closes once it's completed, which Slimcut's president Damien Véran says guarantees the ad is viewed. In addition, Slimcut caps the frequency on the number of ads to one per session for readers.
It's an important product for Acuityads, which has right of first view, because it addresses a lack of video inventory in Canada, says Acuityads CEO Tal Hayek. The partnership gives AcuityAds the ability to deliver in-stream video ad units across the Slimcut Mediaplatform private marketplace, which consists of premium publishers across North America, without the need for the publisher to have video content on the page.
"There is not tons of availability for video ads for Canadian publishers, especially on the programmatic side and when it comes to premium publishers," Hayek says. ""We came up with a good solution…providing additional supply out of nowhere really, because you don't need to build new video content for it."
The partnership has launched in Canada, with plans to enter the U.S. in the second quarter of this year.