Is digital not much more than a 'direct mail' business?
Media pundit Michael Wolff downplayed digital's impact at the Prime Time conference in Ottawa, saying traditional TV, with its paid subscribers, was the "big media revolution of our time, not digital."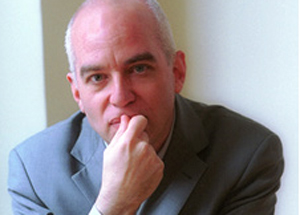 As brands debate where best to advertise to reach consumers these days, media pundit Michael Wolff on Thursday downplayed the internet and social media as offering little more than low CPM advertising audiences.
"You're in the direct mail business. That's it," Wolff told the Prime Time conference in Ottawa about digital media advertising.
"It's a reasonable business, a business that in my long career no one I have known has ever wanted to be in, because it's incredibly low margin and you're boxed in," he added during a keynote conversation to open the indie producers conference.
The columnist and author also said Facebook and other digital platforms had only one revenue stream – advertising – as they could not control the content, as TV networks do.
"And advertising rates go down, instead of up, which is not only in the long term but in the medium term, sort of fatal," he said.
"You're selling a product that people pay less and less for. That's a vote of absolute no-confidence," he added.
For TV, on the other hand, subscriber revenues have helped offset the impact of technological advances that enable viewers to bypass commercials.
"I think we're that quickly moving towards a world where…we're over-saturated in advertising, we're too smart for advertising, we have the technological ways to circumvent advertising, and advertisers have found other ways to sell their product and reach the public," Wolff said.
He argued the real advance in media these days was coming not from the highly-touted internet, but pay TV and its subscriber revenues that allowed a golden age of creativity for the medium.
"Television, this [formerly] free thing, wholly supported by advertising, the thing that created advertising, the thing that created the consumer society, is now 50% not advertising. It's 50% paid," Wolff said.
"That is a revolution and I would submit that is the big media revolution of our time, not digital," he said.
From Playback Daily