Ikea helps clear the air
The company is letting people build and send custom ads to those they share a bathroom with.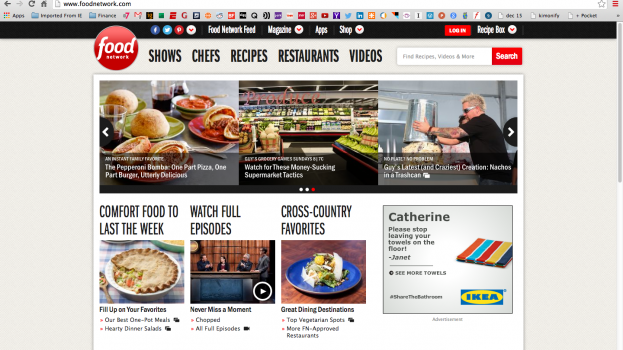 Jungle Media and Ikea have launched an online campaign that turns consumers into copywriters, letting them target ads at loved ones or roommates whose bathroom habits are irking them.
For part of Ikea's "Share the Bathroom" campaign, with creative from Leo Burnett, Jungle has developed technology that lets a visitor to Ikea.ca create a display banner with a personal message, like "Jenny, we could use new towels." Through a custom process developed by Jungle Media's adserver AdGear and trading desk Magnet Intell, the household IP address is then tracked and the ad delivered to sites visited on that IP address, ensuring Jenny gets the message.
"It is hard to make a major impact with a standard 300 by 250 ad sometimes," says Janet Xi, media planner at Jungle Media. "This way I think the impact is quite high when you are realizing that somebody is talking right at you."
The project allows consumers to use re-marketing technology to start a conversation about a touchy subject, using humour to address potential flashpoints like a toilet seat being left up or a toothpaste tube unscrewed.
The campaign is ultimately aimed at getting people thinking about the bathroom habits that annoy them and how those could be resolved with items from Ikea, says Brooke Leland, VP connection planning at Jungle Media. A user creating the ad can choose a product (towels, soap dispenser, shower hooks) to go with their message, and the ads include the call to action and landing page to see more of that product.
"If we can get people having the most personal conversation you can have, telling your family what annoys you about them in the bathroom in the morning, it will trigger people to think, 'you know what, we do need some organization,'" says Leland.
The digital campaign is being promoted via Facebook and Twitter, along with standard banner ads and a home page banner at Ikea.ca. It is planned to run until the end of this week but Xi says it could be extended.
"It's funny how we are driving people with ads to create an ad," Leland notes.