Big Brother sponsors join the house
Details on how seven brands are taking part in the reality competition show.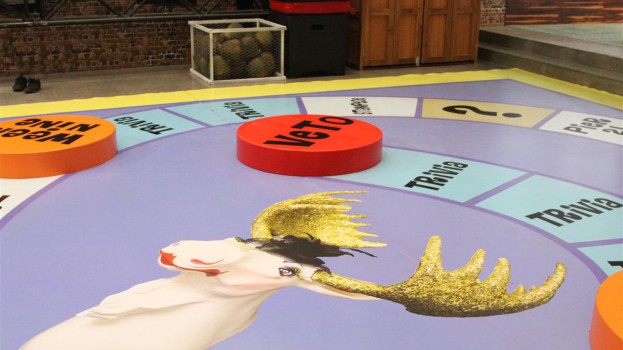 Big Brother Canada has unveiled the brands that will be joining the house guests during the reality competition show's third season.
Starting March 23, contestants will strive to be the last house guest left on the show, which is moving over to Global this year after two seasons on Shaw Media-owned specialty channel Slice. And an increased number of sponsors are also packing their bags, including newcomers KFC, OxiClean laundry detergent and streaming service Shomi.
In addition to being the detergent used by the house guests, OxiClean will feature in a series of on-air and online vignettes. Shomi is activating through a branded in-show challenge and by being part of the reward for the Head of Household each week, as they get a chance to watch a movie or show. Meanwhile, KFC is keeping its activation secret for now.
The Brick returns as a premiere sponsors, fully furnishing the house and featuring items seen on the show on a special section of TheBrick.com. The Brick will also host a pop-up experience at one of their downtown stores on March 21. A $25,000 gift card to the store is part of the competition's grand prize. In addition, The Brick will be affiliated with a weekly voting contest – get the HOH (Head of Household) Look – and a social media contest that gives consumers a chance to win a trip to the show's finale in Toronto.
This year, Twistos Baked Snack Crackers is offering a $10,000 trip to anywhere in the world as part of the show's grand prize and will also sponsor the season's twists, in which fans can vote to affect the series in different ways, including choosing which house guest from the secret room will join the main house.
According to Shaw Media, The Brick and Twistos contests resulted in 1.4 million combined fan-cast votes during their season two sponsorship executions.
Ramada will again be sponsoring a 24/7 live feed on BigBrotherCanada.ca and will also host a Ramada-sponsored competition. And Pizza Pizza is sponsoring a themed task.
The program finale on Slice last year drew more than 1.1 million viewers, according to BBM Canada data provided by Shaw Media.
Over its 10-week series run, the series and affiliated Big Brother After Dark and Big Brother Side Show reached 6.4 million unique viewers.
Image: A challenge during Big Brother Canada season 2