CRTC rules for Rogers Media in GamePlus app complaint
The regulator said Rogers' subscriber-only hockey game camera angles do not breach anti-competition rules for exclusive content.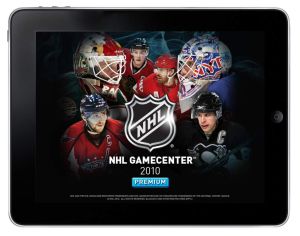 The CRTC has ruled in favour of Rogers Media's hockey app GamePlus, turning aside a complaint from BCE and Telus over the carrier's exclusivity on the digital content.
The regulator, issuing a ruling on Monday on the off-ice dust-up between competing Canadian carriers, said Rogers' subscriber-only camera angles do not breach anti-competition rules for exclusive content.
"The CRTC considers that the programming available on GamePlus is essentially produced for distribution on digital media. As such, it can be offered exclusively and does not constitute an undue preference in favour of Rogers subscribers," the regulator said Monday in its ruling about the extensions to Rogers' NHL Game Centre Live app.
The CRTC said it encouraged innovation in offering digital media content, including for the internet and mobile video services. The condition is companies must provide exclusive digital content to subscribers not created mainly for traditional TV.
BCE in its original complaint argued that Rogers' NHL Game Centre Live app, while available to anyone, has a GamePlus app available exclusively to Rogers customers.
As such, BCE said that violated the CRTC's exemption order for digital media broadcasting undertakings, which exempt digital services from the same rules governing TV exclusivity (in which BDUs cannot offer TV-based services exclusively to their own customers).
Rogers, responding to the BCE and Telus complaints, earlier told the CRTC that the user-enabled camera angles were designed primarily for the internet, and would not have been developed solely for broadcast use.
The CRTC in its ruling concluded the GamePlus extension is available online only, and offered exclusively to Rogers subscribers, with bonus content, including replays not available on the traditional TV broadcast.
"Canadians have access to an abundance of content on multiple platforms. In order to stand out, creators, producers and distributors have to be creative and find innovative ways to create and deliver content to Canadians through digital media," CRTC chairman Jean-Pierre Blais said in a statement that accompanied the GamePlus app ruling.
"I encourage other companies holding broadcasting rights to be innovative online to in order to provide Canadian and international audiences with content that they want to see," he added.
"We applaud the CRTC for allowing us to develop new and innovative camera angles and exclusive content that are part of GamePlus. This was a smart decision and is good for hockey fans," said Keith Pelley, President, Rogers Media, in a statement.
From Playback Daily