SXSW: the angel and the devil of data
Havas Media's Maura Hanley on the data trends from the interactive festival in Austin.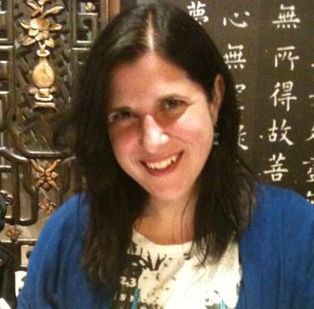 CMDC board member and VP at Havas Media Maura Hanley is in Austin at SXSW. Here's her take on the data discussion taking place at the festival.
SXSW is a socially-enabled event. Bluetooth-enabled beacons have been deployed at almost 300 venues around Austin so you can find other attendees through the conference app. You can also tag your attendee profile with unlimited keywords and search for other people who have tags that are meaningful to you, like "digital strategy" or "data analytics" And it's clear from the sessions on offer and products being showcased we are putting out all sorts of data all the time.
Data is setting a new world order for everyone at the event, from tech developers to designers, brands and advertisers. The big question remains – are we benefiting from this data exchange?
Health devices dominated the SXSWi spotlight over the weekend, with discussion about how the next generation of connected healthcare will move away from simple data analysis to a more personalized, prescriptive experience. Health wearables, such as Fitbit, are already being used in the corporate world. Insurance companies are now providing customers with a Fitbit to obtain health information based on activity level and determine premiums based on the output. Lower premiums could be offered to employees that walk 10,000 steps a day, for instance.
There are lots of data-collecting wearables that deliver a clear consumer benefit. One that caught my eye over the weekend – during a session called "Watch What Happens Next: a World of Wearables"  was a baby sock, a wireless sock that monitors a baby's heart rate, oxygen levels, temperature, sleep patterns and movement while sleeping. Parents can feel more at ease, while doctors can assess broader health issues.
For me, what resonates from these wearable examples is how we can use data insights to learn something that causes behavioural change. New technologies and personal data are on the way to help us all have safer, healthier lives.
Clearly people have become comfortable with sharing if there's a perceived value and no one thinks twice about once controversial activities like retargeting in display campaigns. But there's plenty of potential for creepy, invasive and even dangerous behaviour. I attended a "core conversation" session, designed to spark discussion entitled "Let's Be Evil," where we explored how far we marketers could take the application of the personal data if we put aside our ethics and the law. Things could get pretty out of hand! What if I sent you ads based on your mood based on the biometrics your clothes measure?
My SXSWi key take away from the weekend? We all need to continue to have robust conversations about what data we are collecting (and providing) and to what end – both at work and at home – so we can shape the world we want to live in as it will surely shape us.