CBC Sports exec moving to CFL
Jeffrey Orridge has been named the commissioner for the league.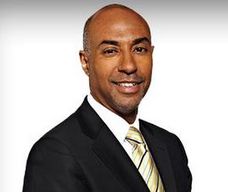 Jeffrey Orridge is moving from the CBC to the CFL, having been named commissioner at the Canadian Football League.
Orridge has been with the CBC since 2011 as the executive director of sports and GM, Olympics. During his time there, Orridge oversaw securing media rights for the 2014, 2016, 2018 and 2020 Olympic Games, as well as the 2015 Pan Am/Parapan Games. He also was at the pubcaster for the loss of the NHL rights to Rogers Media in 2013.
Orridge's last day with the CBC is April 9th. Neil McEneaney, chief business officer, English services, will be stepping into the role in the interim as he searches for a successor.
Orridge is taking over as CFL commissioner from Mark Cohon, who had been in the role for eight years before leaving in January. He starts there on April 29.