Rogers Media builds hype for Empire finale
The mediaco aired a marathon of the first episodes over the weekend and is bringing the finale back to City this Wednesday.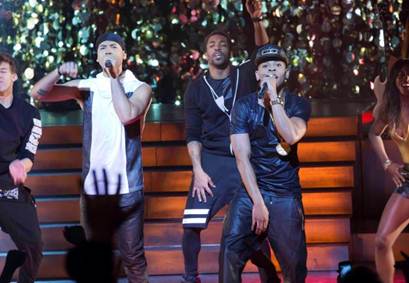 The juggernaut that is Empire will be going wide on Rogers Media channels following a wildly popular first season.
Rogers Media is giving the finale of the series a cross-channel push, airing a marathon of the first season to date on FX, and bringing the finale to City and OMNI this Wednesday.
The Fox-produced show centres on the head of a music empire who is battling a debilitating disease, as well as his three sons and ex-wife, who are all fighting to take his place. Empire was given the greenlight for a second season by Fox after two episodes aired in the U.S.
The first season of the drama has been airing Wednesday nights on OMNI, apart from a mid-season episode, which aired on City. That Jan. 28 episode brought in an average audience of 290,000 viewers. The season premiere of Empire on OMNI brought in an average of nearly 500,ooo viewers, according to numbers provided by Rogers Media.
Representatives at the time of the January schedule switch said the move was a one-off, but Hayden Mindell, VP of television programming and content at Rogers, says the finale deserves a different programming tactic.
"With Modern Family and Black-ish in repeats, we are taking advantage of this opportunity with a unique programming strategy to offer this fantastic series to the widest possible audience," he says.