Addictive Mobility pilots in-app re-targeting tech
The mobile-focused DSP's CEO Naveed Ahmad on the launch, which he says is the first step in its move toward becoming a "hardcore tech company."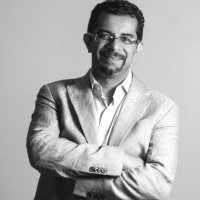 Mobile advertising platform Addictive Mobility has launched new technology that allows advertisers to re-target consumers who have visited their branded app.
It's an important development for the company, which is focused solely on in-app mobile advertising, and is now turning itself into a "hardcore tech company," says CEO Naveed Ahmad.
More brands are rebuilding their app strategies and strengthening mobile platforms to take advantage of mobile commerce, Ahmad says, but there is a gap in the market because re-targeting across apps requires a different solution than for re-targeting on mobile web or in a browser.
Addictive says that by utilizing an advertiser's CRM data, it can combine that with its technology to re-target a user across its DSP network of apps.
In practice, a user who accesses a branded app, like one for a grocery store or bank, is identified via their device ID and then can be served relevant ads in any other app they visit. The tech is being piloted with a large client, Ahmad says, but he cannot name them due to contractual agreements.
Ahmad says this is the first of several announcements that will see Addictive Mobility improving its data and tech capabilities.
"We are becoming a hardcore tech company with tech analytics and data," he emphasized. "That is how we are going to differentiate ourselves from the market. Everything that we have is completely ours."