More than 140 jobs cut in CBC English local news
These latest cuts are part of a broader plan to reduce local news costs by $15 million, including cutting 90-minute shows to 30- or 60-minute formats in major markets.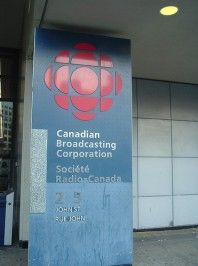 The CBC's English Services has cut a total of 144 news-related positions from stations across Canada as part of the larger cutback strategy unveiled by the pubcaster last summer to reduce costs.
In total, seven jobs were cut from Newfoundland & Labrador, 11 from Nova Scotia, two from Prince Edward Island, four from New Brunswick, nine from Quebec, 30 from Ontario, three from Manitoba, 11 from Saskatchewan, 37 from Alberta, 25 from British Columbia and five from the North. Affected employees will receive redundancy notices at a later time.
In June, CBC said it would need to reduce the annual operating costs of local services by $15 million as part of the larger "2020″ plan from the pubcaster that includes the elimination of up to 1,500 positions over the next five years.
In December, the CBC announced it would also be shortening local TV newscasts from 90 minutes to either 30 or 60 minutes, and adding one-minute hourly news updates to TV. An increased focus will also be put on better news services for desktop and mobile, which will be supported by 80 new digital jobs.
While the size of each local service will be smaller overall, the relative size of the news operations in each region remained about the same, said CBC News general manager and editor in chief Jennifer McGuire in an internal memo forwarded to Playback Daily.
On the French side, 100 positions were impacted by these cuts in local services, including 80 currently occupied positions and 20 others through retirements and unfilled vacancies. Across the English and French services, a total of 244 positions were impacted.
From Playback Daily