Brands look for 'Insta' results
Coca-Cola, TD and Ontario Tourism are all taking a run at reaching a youthful audience on the photo and video platform.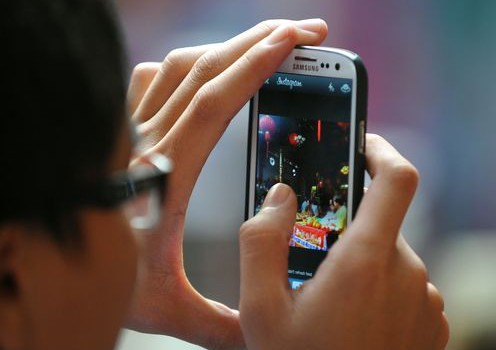 Coca-Cola, TD and Ontario Tourism are the latest brands to join the stream of Canadian advertisers using Instagram.
In addition to adding paid advertising on Instagram, the bank and tourism co are the firsts in their respective categories to use video advertising on the platform in Canada.
TD is bringing its music-focused content onto the platform, launching a series of three 15-second video ads around the theme of getting closer to music. The three videos are called "Inside Music," "Lips" and "Set-up."
Wendy Arnott, VP of social media and digital communications at TD Bank Group, says the campaign is a test for the bank to see how potential consumers react. The series of videos was produced with Diamond Integrated Marketing.
Ontario Tourism has launched a three-week national buy on the platform to promote the Pan Am/Parapan Am Games in Toronto. The 15-second spots are designed to build on the "Epic is On" campaign that was launched around the Games late last year.
And Coca-Cola wanted to just wanted to get down with the teens, launching its first Insta campaign with UM and Gravity. "Being happy, optimistic and approachable is what we're about and our Instagram campaign allows us to be ourselves in a playful and youthful space,"  says Michelle Hurley, integrated marketing manager at Coca-Cola, tells MiC.
The primary benefit of a new social platform is visibility, says Michael Scissons, co-founder of stock photography company Flash Stock and organizer of InstaCamp, an event explored the platform last fall in Toronto with MDC Partners and Commotion Inc.
"Instagram is one of the organic havens where marketers who produce the content and have followers can still get that seen for free," says Scissons. "With the click-through units, this will start to change the way brands use Instagram, so it won't just be about brand building or product awareness but it will move to play a larger part in integrated campaigns.
"I think this opens up a lot of doors on the retargeting side of the house which probably wouldn't have made sense before on Instagram," he adds.
With files from Val Maloney
Featured image by 1000 Words, courtesy of Shutterstock