Postmedia to launch native ad network
Citing the need to make native content available for all clients, company SVP Yuri Machado explains the new launch that is coming in April.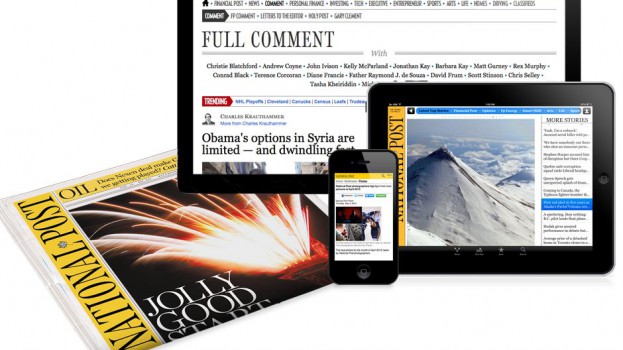 Postmedia is launching a new native ad network next month with the goal of increasing options in the category for its clients.
Each title within the media company will have native positions that will be available for purchase through CPM, said Yuri Machado, SVP, integrated advertising sales and strategy, Postmedia Network Inc., in an annoucement at last week's BCON Expo in Toronto. 
Machado says until this point, native advertising on Postmedia properties has been produced on a bespoke basis, making it out of reach for clients with smaller budgets. Under the new network, the ads will be sold at a higher CPM than banner ads, because native posts typically see three times the clicks, he says.
There will be a scale of advertising options available through the new network. The first will be for client-provided content, which will run as an ad. The second is to have Postmedia's team work help develop the content, which will run with a "sponsored by" tag. The third option is to align ads beside relevant editorial content.
Machado says the goal in the long run is to have custom content that can be targeted down to the individual on social media through the native network.
Last week Postmedia announced that its acquisition of the English-language Sun Media titles has been cleared by the Competition Bureau of Canada.