Golden girls: The state of Canada's female population
The latest Statistics Canada data show that senior women will soon make up 25% of the population. But are they as statistically likely to need three Miami roommates?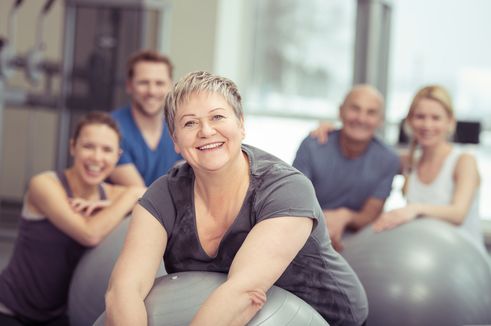 It turns out Cher was right: it (will soon be) a woman's world.
New data from Statistics Canada shows that senior women will make up approximately 25% of the Canadian female population by the year 2031 – an increase of nearly 8%.
According to Women in Canada: A Gender-based Statistical Report, current figures peg Canada's female population at 17.9 million, representing 50.4% of the total. If the projections are accurate, this figure may grow to 20.9 million by 2031, and potentially to 25.3 million by 2061. The numbers are based on the organization's most recent medium population growth scenario.
The report also says that the number of senior women now exceeds that of girls, with 17% of the female population being 65+ and 16% being 14 or less. This shift in population composition is due in part to the baby boom generation (those born 1946-1965) reaching its mid-60s and beyond.
The study also says that as the gap closes between male and female life expectancy, so too does the prospect of people remaining in couples into old age. According to the report, this is especially true of women: in 2011, 45% of women aged 75-79 were married spouses or common-law partners, whereas the figure stood at 30% in 1981.
The figures also vary slightly depending on the province or territory. The Atlantic provinces, for example, have an older overall population and thus proportionally more females, in comparison to the territories and Alberta. Prince Edward Island, for instance, has a 51.3% female population, while Nunavut has 48.2%.
Women in Canada: A Gender-based Statistical Report is available to view online.
Image courtesy of Shutterstock