Exclusive Vice content coming to Fido
The Rogers-owned mobile service is offering a new Canadian daily show to Fido customers.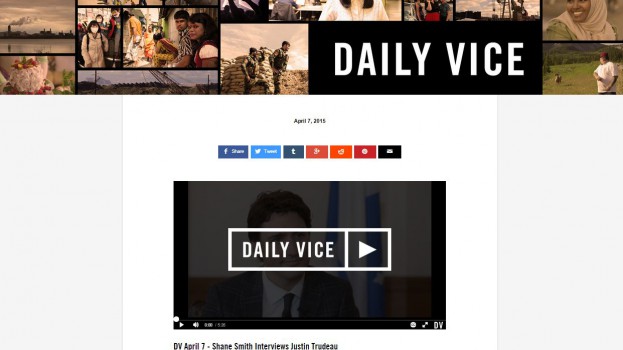 Canadians are getting a first look at how Rogers and Vice Canada will work together with the announcement today that Vice's first-ever mobile show will be available exclusively to Fido customers.
Following a 30-day free period, only Fido subscribers will be able to access Daily Vice, a news and culture series with new episodes offered Monday to Friday at 8 a.m. in English and French. Fido is a mobile phone service owned by Rogers Communications. 
Every Saturday, Daily Vice will dedicate an episode to an in-depth interview with a Canadian news or cultural personality. The launch period of Daily Vice will not have sponsorship opportunities, but they may be added at a later time, according to a Vice Canada representative.
The series launches today with an interview between Vice founder Shane Smith and Liberal Party leader Justin Trudeau. Upcoming interviews include Vice Canada's parliamentary correspondent Justin Ling talking to NDP leader Thomas Mulcair and Conservative public safety minister Steven Blaney, and Toronto chef Matty Matheson showing viewers how to make lasagna.
The daily news show is available to customers of the telco's Fido Pulse plan for two years, and to all other Fido customers until October of this year. Last month Fido announced a similar content partnership deal with Spotify, allowing customers free access to its premium service for two years.
All Canadians will have access to Daily Vice for the month of April online, through the channel's English and French hubs.
Vice Canada is a joint venture between Rogers Media and Vice, which was announced late last year.