Postmedia posts Q2 loss as ad sales slide
Declines across all ad categories contribute to a net loss of $58.2 million for the period.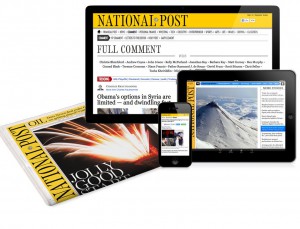 Postmedia has posted a net loss of $58.2 million for its fiscal second quarter, due in part to foreign exchange currency losses of $24.1 million. The same quarter last year saw Postmedia post a $25.3 million loss.
Revenue for the quarter was $145.4 million compared to $165.2 million for the same period last year, for a drop of $17 million. That decrease was primarily due to a decline in print advertising revenue of $14.4 million, or 16%. Declines occurred across all categories of advertising, including national, local and insert.
Print circulation also decreased by $2 million year-over-year for the three-month period, and digital revenue dropped $600,000, compared to the same period a year before.
Last month Postmedia received clearance from the Competition Bureau of Canada for its proposed acquisition of Sun Media's titles. The closing of that deal is expected on or around April 13.
At last month's BCON Expo, Postmedia's Yuri Machado, SVP, integrated advertising sales and strategy, announced the company will be rolling out a native ad network across its digital properties.
That launch will see native ad options made available across each of Postmedia's titles. Under the new network, the ads will be sold at a higher CPM than banner ads, because native posts typically see three times the clicks, he says.