Shaw Media reorganizes, lays off over 80 staff
Included in the layoffs are SVP of sales Errol Da-Re and VP of marketing Amanda Ploughman.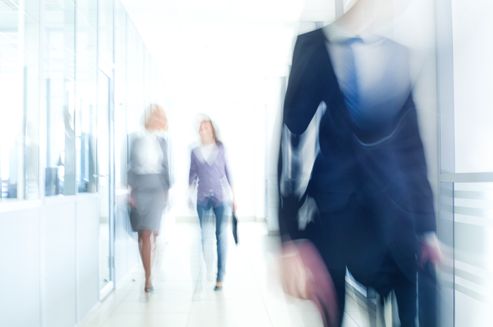 Shaw Media has announced a number of executive appointments, as well approximately 83 layoffs, in a reorganization that it says aims to better position the media company for the future.
The approximate number reflects that new positions were also created in the reorganization, Shaw Media confirmed to Playback and Media in Canada. Included in the layoffs were Errol Da-Ré, SVP of sales and Amanda Ploughman, VP of marketing. Da-Ré had been with Shaw Media since its inception in 2010, previously working as EVP of sales for CanWest Mediaworks. Ploughman had been with Shaw Media since 2013.
The executive appointments see Christine Shipton appointed to SVP and chief creative officer (CCO). In the position, Shipton will be responsible for managing Shaw Media's brand marketing, digital and content activities. Shipton was formerly SVP of content at Shaw Media.
Dervla Kelly becomes VP marketing and communications, while Greg Treffry has been appointed to the position of VP business development and media digital strategy, where he will be responsible for exploring new technologies, business opportunities and partnerships for the company.
The second "pillar" of the restructuring will see the creation of a new position: SVP and chief revenue officer. The yet-to-be-filled role will consist of a remit of all the revenue components of the business, including broadcast, digital and distribution sales and branded content.
The remainder of the leadership team is made up of Troy Reeb, SVP news and station operations, Michael French, VP finance, Shawn Kelly, VP media technology, Dan Markou, VP human resources and Paul Bowling, VP regulatory.
In addition to the executive reshuffling, Shaw Media announced it will be consolidating its news production in Canada, changing the way its late-night and weekend coverage is produced.
The production of late-night and weekend newscasts east of Alberta, as well as in Kelowna, B.C., will be moved to Toronto. A single-anchor team in Toronto will produce a local newscast for each market. Local morning shows and early evening newscasts will continue to be anchored locally, but the production of some national and global segments will also become centralized in Toronto.
Less than 30 jobs will be lost as a result of the newsroom changes, according to a statement from Reeb, who added the moves have been made in order to adapt to the changing viewing habits of Canadians.

Image courtesy of Shutterstock
From Playback Daily, with files from Val Maloney

This story was updated on April 10 at 9:15 a.m.